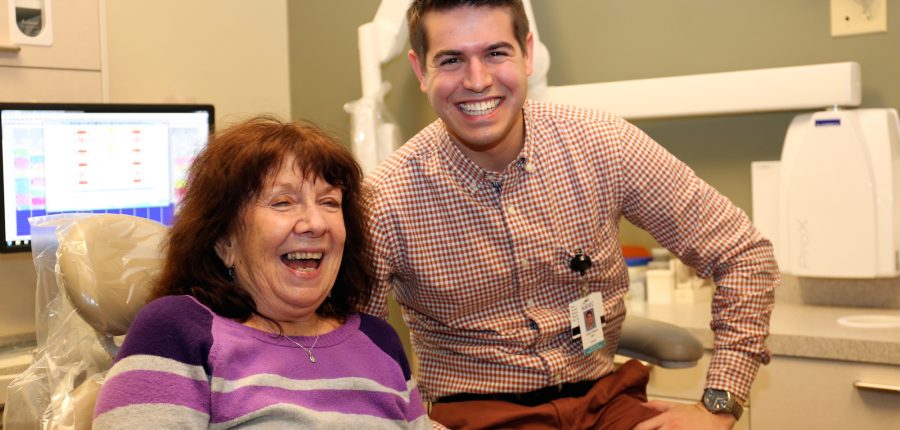 "Hopeful" is what Gale felt when she first became a patient at MAHEC Dental Health Center & Center for Advanced Training. Thanks to you, she walked out of her most recent appointment feeling like a prayer had been answered. She finally received a new set of partial dentures, but more importantly to her, she now has a healthy mouth to match her healthy body and mind.
"It's just been a God-send," she says. "It's what I prayed for."
She could feel that things were not going well with her mouth for quite some time, but could never afford to have all the work done that she needed to really make it better. But when she found MAHEC, things turned around.
"I've been to enough dentists to know when I get good care and when I don't," she says. "When I first came, I told them that my mouth needed a lot of work. They've done all the care that I should have had before."
But for Gale, it was not just the dental care that made the difference for her – it was the people. She says she found a place where she felt treated well and that everyone genuinely cared about her. It also helps that her dentist, Dr. Joseph Filippini, can handle a bit of good-natured teasing from her. Gale feels at ease with him, which makes her appointments all the more enjoyable.
Although it will take a little while to get used to her new dentures, she already feels a sense of relief and gratitude.
"It's just taken a load off my mind," she says. "The whole thing has been a lovely experience. I'm just so pleased to get a chance to say how grateful I am. It means a lot to me."