MAHEC Online Journal of Research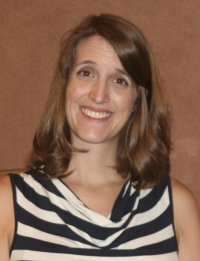 The MAHEC Online Journal of Research, published by the Mountain Area Health Education Center, promotes and publishes peer-reviewed, learner research and other scholarly activities that advance the understanding of patients, evidence-based patient care, and education in obstetrics and gynecology, family medicine, hospice and palliative care, geriatrics, and general dentistry.
Below is the most recent editor's comments from Courtenay Gilmore Wilson, PharmD, CDE, BCPS, BCACP, CPP, (photo above) for Volume 2, Issue 2 (Summer 2015) of the Journal.
It is with great pleasure that I take the reigns from Dr. Landis as the Editor in Chief of the MAHEC Online Journal of Research.  Since its inaugural issue in the Fall of 2013, the Journal has already demonstrated its value in disseminating the research of MAHEC learners.  My hope is that with each issue, we continue to stimulate thoughtful discussion about the scholarly activities ongoing in our community.
Let's begin this issue with two interesting studies focusing on women's reproductive health.
First is the article by Gage, et al that explores the use of Long Acting Reversible Contraception (LARC) in postpartum teens.  In Western North Carolina, the rate of unintended pregnancy in teenagers remains above the national average. LARC is considered one of the most effective forms of contraception but its use in teenagers remains low (7.1% in 2013).  Dr. Gage found that 74.4% of teens in the study intended postpartum LARC, but how many actually received it?
Second is the article by Poulton, et al that considers women's preferences for contraception and contraception counseling during opioid addiction treatment. The opioid epidemic has left few areas of the country untouched.  Many people recovering from their addiction seek treatment with medication management therapy (MMT); however, infants born to mothers on MMT may experience Neonatal Abstinence Syndrome (NAS), which is associated with significant infant morbidity. In Western North Carolina, we have seen an increase in the rates of NAS. An essential first step in addressing this alarming rise is addressing women's contraception needs in hopes of preventing unintended pregnancies. Dr. Poulton did just that.  Let's hope that the results of this survey are an impetus for developing contraception services within methadone treatment clinics.
Continuing on the topic of sexual health, the study conducted by Plaut, et al attempts to delve into a topic that is often considered taboo: talking about sex with older adults.  We've all been there: Do I bring it up?  Will she be embarrassed? Even worse…offended? Dr. Plaut has the courage to ask our patients for us: Do you want your physician to talk to you about your sexual health?  The results may surprise you!  No spoiler alerts here, but I will say this: pay close attention to the response rate.  Is that telling us more than the actual survey results?
On a more serious note, Jones, et al dissects another challenging conversation that we must have with our patients: End-of-Life Care Planning.  By assessing a cohort of patients with terminal gynecologic cancers, Dr. Jones elucidates the importance of beginning these conversations early and advocating for the involvement of our hospice and palliative care team members sooner.
Finally, is a subject dear to me.  The Asheville Project® is a nationally recognized pharmacy initiative that demonstrated that pharmacist-led employee wellness programs improve clinical outcomes and save the healthcare system money.  Carrol, et al assessed the effectiveness of MAHEC's own employee wellness program, which was modeled after the Asheville Project®.  Did we see the same impressive results at MAHEC?
In case that's not enough, spend some time perusing the abstracts and posters as well. Makes you long for the next MAHEC Research Day!