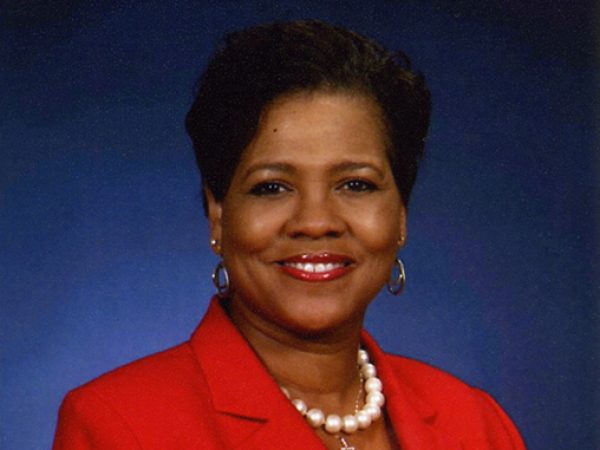 Jacqueline Rollins Wynn is associate director of the North Carolina Area Health Education Centers Program, based at the University of North Carolina at Chapel Hill. She is also president of the National AHEC Organization (NAO) and a past national president of the National Association of Medical Minority Educators, Inc. In her NC AHEC work, she is primarily responsible for the statewide implementation of health careers and minority workforce development programs and activities. In 2012-2013, under her leadership and guidance, the statewide AHECs offered Health Careers and Workforce Development Pipeline Programs and activities to over 10,000 participants. Wynn developed core functions for the AHECs health careers directors to include information and materials dissemination, health careers enrichment and exposure activities, ranging from puppet show to a six week 24/7 residential program. Cultural Diversity, Partnering and Collaboration and regional and statewide tracking and evaluation are additional core program functions. She previously served as the managing editor of the award-winning North Carolina Health Careers manual and directed NC AHEC statewide Spanish interpreter trainings from 1998-2005.
Wynn traveled to Mexico in September 2007 with a delegation of health care leaders across the state to look at the health care system in Mexico City and Puebla. Additionally she serves a the primary AHEC liaison to the Schools of Public Health and Dentistry at UNC-Chapel Hill and to the North Carolina Health Careers Access Program, an inter-institutional program based at UNC-Chapel Hill, which also works to increase the number of underrepresented individuals who are trained, educated and employed in the health professions. She has worked at various capacities and has served on major committees for the NC AHEC Program for the last thirty two (32) years. She is most proud of directing the growth of the NC AHEC Program Health Careers and Workforce Diversity Program.
She received her BS in zoology from North Carolina State University, a MPH in health policy and administration from The University of North Carolina at Chapel Hill and has completed her coursework for a doctorate in health professions education from North Carolina State University. She is experienced in grant writing, project and budget administration and evaluation. Jacqueline is married to the Honorable James A. Wynn, Jr., US Fourth Circuit Court of Appeals and is the proud mother of three sons, Jaeander, 20, a junior Air Force ROTC Officer at East Carolina University, Conlan, 26, a graduate of ODU and Javius, 33, a graduate of Princeton Undergraduate and Harvard Law School.
North Carolina AHEC Program
The University of North Carolina at Chapel Hill
CB 7165, 145 N. Medical Drive
Chapel Hill, NC 27599-7165
Phone: 919-966-0816
Fax: 919-966-5830
Email: jacqueline_wynn@ncahec.net