NC AHEC's continuing professional development programs offer the very best in live, online, and blended learning.
---
Statewide Course Calendar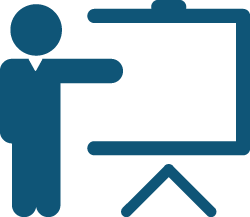 Our statewide course calendar is part of MyAHEC – our online portal that provides personalized services and resources to North Carolina's health care professionals. MyAHEC combines resources from the nine NC AHEC regional offices and the Duke AHEC office and makes them available on a single website to a statewide audience. The available resources vary by user and are designed to provide the services and information required by each individual user based on their relationship(s) to NC AHEC.
A MyAHEC account is not required to use the calendar, though many MyAHEC features are only available to MyAHEC account holders who are logged in.
To begin the MyAHEC account creation process, go to the login page and follow the instructions under New Users.