Passport to Health Careers
Get Prepared for Your Career in Health Care!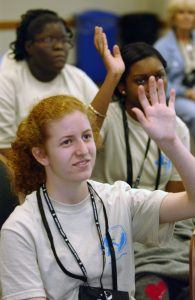 As part of our mission to meet the state's work and workforce needs, NC AHEC created a pipeline for students across North Carolina to become academically prepared for careers in health care. We are navigators who engage, educate, and provide exploration opportunities to pre-college students, parents, educators, and community members to help you learn more about the many careers in the health care workforce.
---
The NC AHEC Passport to Health Careers (P2HC) Program
By participating in the NC AHEC Passport to Health Careers Program, you have a unique opportunity to gain academic and enrichment hours towards a Certificate of Completion, recognized by academic institutions and employers in North Carolina, that sets you apart from other students in an increasingly competitive environment. NC AHEC's Health Careers Passport to Health Careers Program curriculum offers you the chance to document and collectively report the health science, community service, and leadership activities you participate in as early as eighth grade.
---
Request Your Passport to Health Careers Today!
To activate this passport, please contact and gain prior approval from your region's NC AHEC director of health careers and workforce diversity. Your health careers director will be your tour guide to determining the best way to begin your journey through the many health careers programs offered by NC AHEC. Click on the AHEC region below that serves your county for more information about each region's health careers program offerings.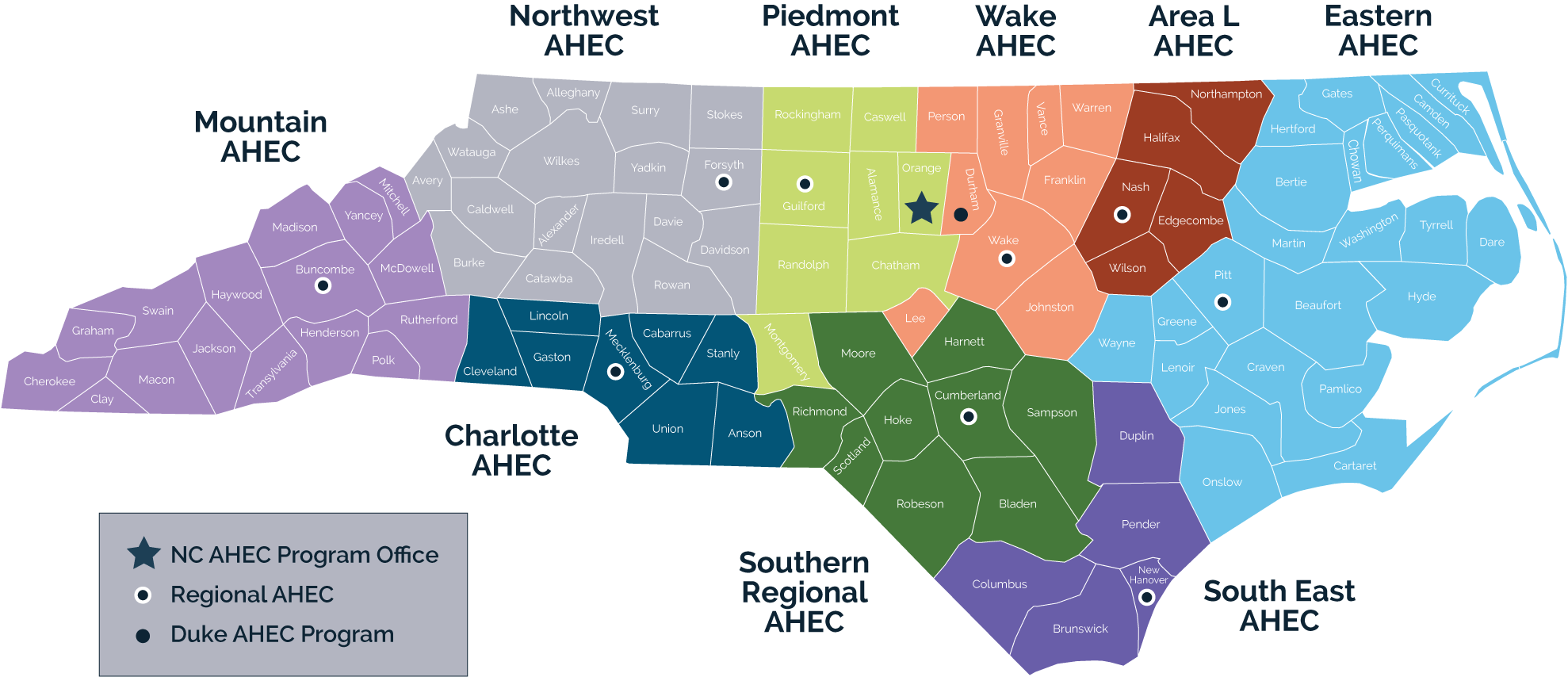 Area L AHEC – Debby Futrell, debby.futrell@arealahec.org
Charlotte AHEC – Michelle Boyd, michelle.boyd@carolinashealthcare.org
Eastern AHEC – Blair Savoca, SavocaB19@ecu.edu
Piedmont AHEC – Patricia Parrish, patricia.parrish@conehealth.com
Mountain AHEC (MAHEC) – Leslie Council, leslie.council@mahec.net
Northwest AHEC – Melanee Mills, mgmills@wakehealth.edu
South East AHEC (SEAHEC) – Cyndi Meredith, cyndi.meredith@seahec.net
Southern Regional AHEC – Tonya Burney, tonya.burney@sr-ahec.org
Wake AHEC – Heather Schafer, hschafer@wakeahec.org
Duke AHEC – Monica Taylor, monica.taylor@duke.edu