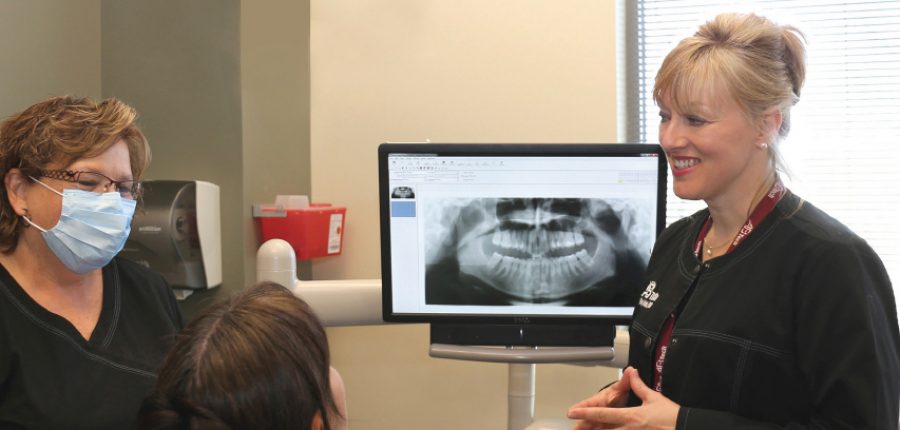 Imagine performing your job in front of an audience every day.
That's what Marilyn does as an adjunct clinical instructor at Asheville-Buncombe Tech Allied Dental Clinic. Not only does she care for patients as a registered dental hygienist, but she trains students through hands-on experiences at the same time.
With groups of future dental professionals watching her every move and learning procedures in real-life settings, Marilyn wants to make sure she's prepared for anything.
"We've had emergencies in our clinic before," she says. "We have emergency protocols in place, but it's really good to stay abreast of it."
That's why she attended the "Dental Medical Emergencies" program last year at Mountain AHEC (MAHEC). In fact, Marilyn has been attending continuing education courses at MAHEC since around the time she graduated in 1981. She used to occasionally travel out of the area to maintain her licensure credits, but doesn't have to do much of that anymore with the number and types of courses provided through AHEC.
"I really appreciate how MAHEC has grown with the needs of the community."
"They've become more varied as years go on to meet the needs of the population in our locality," she says.
Marilyn completed the "Spanish for the Clinician" program in March 2016. She was excited when her boss told her about it because of the increasing number of both students that she's teaching and patients needing care who speak Spanish.
"As the Hispanic population grows in our area, there's a need for health care professionals to communicate with patients," she says.
With subjects that she needs, or has an interest in, being offered regularly, Marilyn and many of the faculty regularly attend continuing education classes to compare and stay current on information that they are teaching in their didactic classes.