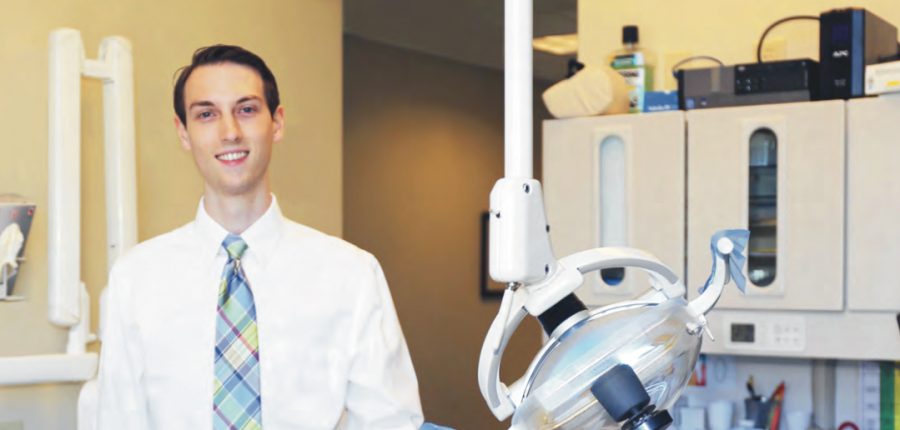 During his summer internship with MAHEC, UNC-Asheville senior Alex Green learned about the impact a great health professional can have on a community—not just by providing care, but also by displaying leadership.
"While in May, I really thought I'm going to be a dentist and nothing else, now [after this internship], I'm thinking I'm going to be a dentist who has his hand in, always trying to affect the community, to give back in a way that's greater than just practicing medicine."
Green is just one of many students for whom MAHEC annually provides invaluable experience en route to a lifelong health care profession.
MAHEC offers a K-12 program in Health Careers and Minority Mentoring, summer internships for undergraduates, clinical rotations for medical school students, as well as a Rural and Underserved Scholars Program.
All this amounts to an "educational pipeline" — a system of programs, internships, and clinical training that can support a future health professional from high school, through college, medical school, and residencies, to a health care profession in Western North Carolina.
Training the best health professionals to provide care to the many rural and underserved populations in Western North Carolina is central to MAHEC's mission. This interest in cultivating more than just clinical knowledge – in fostering a better understanding of what it means to be a rural health professional in a changing health care landscape – is common among MAHEC students, many of whom come from a rural background or are interested in working in underserved areas.
Green was so inspired at MAHEC that he continued his work for credit at UNCA this past fall, speaking to high school students about the importance of returning to rural communities when they are first contemplating career paths, and encouraging them to follow in his footsteps.