Allied Health Interns in Burlington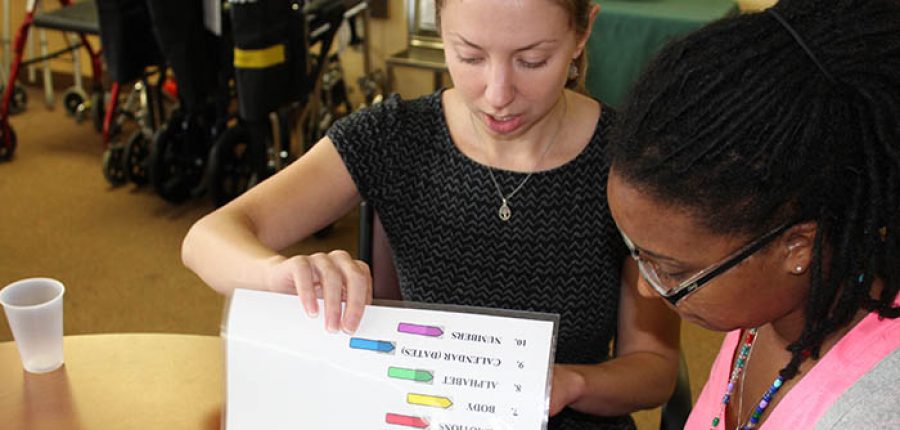 Photo above: Anna Weinberg and Jessie Poteat at PACE in Burlington.
UNC-Chapel Hill Allied Health Science students Anna Weinberg (Speech-Language Pathology), Jessie Poteat (Occupational Therapy), Kheim Bui (Physical Therapy) and Tyson Harmon (Speech-Language Pathology) completed a summer internship at Piedmont All-Inclusive Care for the Elderly (PACE) in Burlington. In September 2015, they shared the highlights of their experience with NC AHEC Director Warren Newton, MD, MPH, Associate Director Alan Brown, MSW, UNC-Chapel Hill Department of Allied Health Sciences Office of Student Services and AHEC Operations Associate Chair Brenda Mitchell, PhD, and Allied Health Science clinical coordinators. Dementia and current events groups were formed, with staff and participant input for sustainability.