Eastern AHEC Youth Health Service Corps Wins Points of Light Award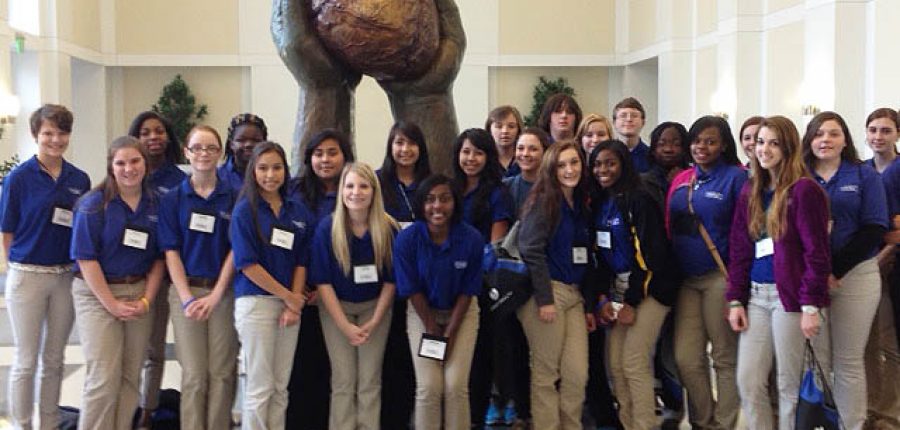 Photo above: YHSC Students at the East Carolina Heart Institute in Greenville during the YHSC Leadership Conference in November 2014.
On December 19, 2014, the Eastern AHEC Youth Health Service Corps was recognized by Points of Light for dedication to volunteer service.
Eastern North Carolina is a rural region with high rates of chronic diseases such as diabetes, obesity, and hypertension. Many of the counties in this area have limited access to health care and fall into health professional shortage areas.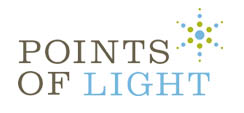 The Eastern AHEC Youth Health Service Corps provides volunteer training and education to high school students in economically disadvantaged communities in eastern North Carolina. Students complete six educational modules related to health care, health career exploration, health disparities, and vulnerable populations, as well as become CPR certified as part of the Youth Health Service Corps curriculum. Students are then required to do a minimum of 50 hours of volunteer service in their community that addresses one of the disparities and/or vulnerable populations they learned about in class.
The Youth Health Service Corps program was launched in eastern NC high schools four years ago to recruit young people into health careers, and raise awareness of the health disparities that exist, including the shortage of minority healthcare professionals. In this short period, YHSC students have contributed 12,024 hours of volunteer service in underserved communities. Some of the volunteer activities include organizing fundraisers for breast cancer research, educating middle school students about the importance of exercise, and conducting free vision and blood pressure screenings.
About Points of Light
Points of Light – the largest organization in the world dedicated to volunteer service – mobilizes millions of people to take action that is changing the world. Through affiliates in 250 cities and partnerships with thousands of nonprofits and corporations, Points of Light engages more than 4 million volunteers in 30 million hours of service each year. They bring the power of people to bear where it matters most. For more information, go to www.pointsoflight.org.