Carobell, Inc. Holds the Recipe for Success (and Area L AHEC is a key ingredient)!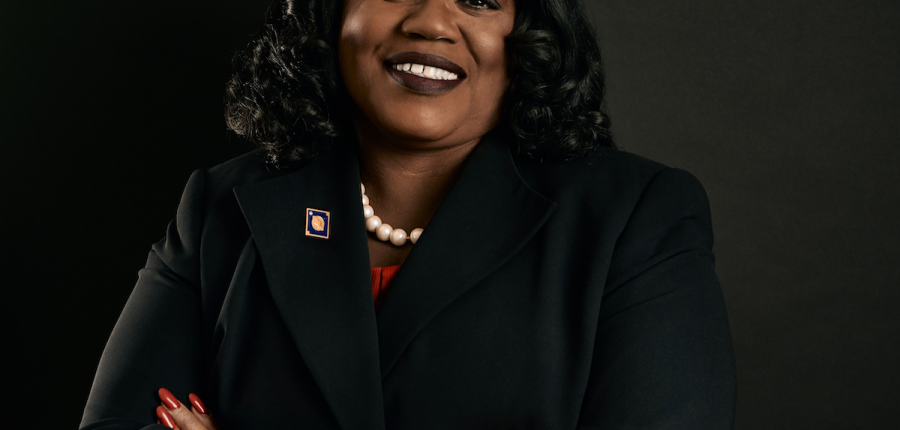 Stay the course, keep a spirit of determination, remain patient, and accept assistance – Carobell's recipe for success!
Carobell, Inc. is a licensed, private non-profit organization that provides 24-hour quality care and responsive services for individuals with severe intellectual developmental disabilities (IDD) and multiple medical needs. Currently, they operate six Intermediate Care Facilities (ICF) and day supports, located in Hubert, NC, and serve all North Carolina residents.
With a long-standing history as a community service provider, Carobell knows the importance of teamwork, collaboration, and partnership. President and CEO, Vanessa Ervin (pictured below), recognizes the value of reimagining the way care is provided and services are delivered in an ever-changing and fast-paced environment. And, she knows that your passion and purpose can keep you motivated.
So, when their initial application to become a certified Care Management Agency was not accepted, they did not lose faith. Instead, they held fast to their goals and became connected to their regional NC AHEC (Area L AHEC) coach Ivy Williams. Ivy understood the challenges of serving the IDD population and provided a strategic roadmap for Carobell to accomplish the vision that was in their hearts. The roadmap included providing support and education around certification requirements, hiring staff, passing reviews, and much more. The result: certification as a Care Management Agency!
Carobell states that Ivy Williams' "…commitment to our progress and success never wavered; she went the extra mile to support and understand our true passion and purpose to take service delivery to the next level." We celebrate this great achievement and look forward to the many good things to come from the partnership between Carobell and NC AHEC.