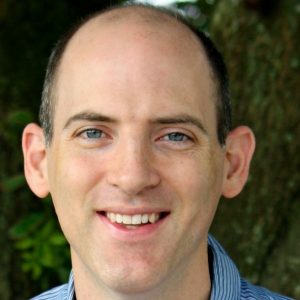 "During residency training at NC AHEC sites, I worked exclusively with Spanish-speaking Latino patients. I learned of the great need for Spanish-speaking, culturally-appropriate behavioral health providers during that time.
Consequently, I helped launch El Futuro, Inc. Over the last several years, we have served over 3,000 patients and now have clinical sites in two schools, two primary health care clinics, and two clinics located in the heart of the Piedmont Latino community (Siler City and Durham).
Now I have the privilege of mentoring residents at our clinical site for one-year rotations. The residents advance their clinical skills, improve their Spanish, and learn about the culture of the Latino community. I also teach various AHEC seminars in person and online through AHEConnect. I always dreamed of being a 'medical missionary,' and through AHEC I found my calling right here in North Carolina."
Luke Smith, MD, is the executive director of El Futuro, a nonprofit behavioral health agency offering outpatient services to the Latino population in the Piedmont region of North Carolina.
He is a practicing Spanish-bilingual psychiatrist who is boarded in child/adolescent and general psychiatry. In 2004, he led the creation of El Futuro in order to address the unmet need of bringing accessible behavioral health services to the growing Latino community in North Carolina. With steady growth and innovative funding approaches, El Futuro now serves approximately 1,500 individuals from 15 counties each year.
Psychiatry residents, family medicine residents, medical students, psychiatric mental health nurse practitioner students, social work students, and psychology doctoral students all train under Smith and his colleagues to learn practical psychiatric care and implementation of effective service delivery.
Under his watch, El Futuro has maintained a careful focus on patient engagement and participated in four successful multi-year community-based research projects funded by the National Institute of Mental Health (NIMH) and Patient Centered Outcome Research Institute (PCORI).