Renee Leonard
The Mastermind behind Charlotte AHEC ORPCE & Student Housing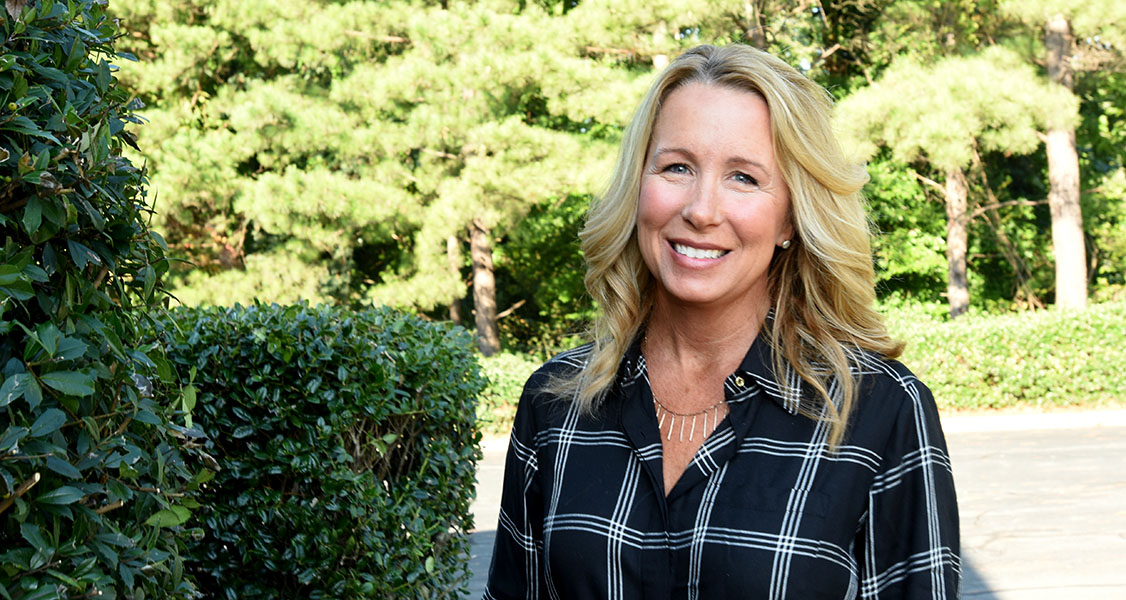 This October marks Renee Leonard's 10th year at Charlotte AHEC. Renee has been the ORPCE project manager for the past eight years, and throughout that time, she has organized housing for thousands of medical and health science students during their short-term rotations in Charlotte and surrounding counties.
Health science students receive part of their training away from academic centers—in community hospitals, physicians' offices, rural health centers, public health departments, mental health centers, and other health-related settings. NC AHEC offers this service to make it easier and more affordable for health science students to complete their community rotations. Each year, the nine regional AHECs provide more than 56,000 nights of student housing in more than 50 counties and in approximately 70 towns and cities across the state. The majority of AHEC housing is provided through rented apartments or AHEC-owned homes and condos, but NC AHEC also utilizes private homeowners, especially in rural areas.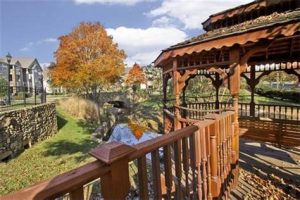 Charlotte AHEC leases 11 two bedroom/two bath apartment units at Eastover Ridge, located 10 minutes and less than five miles from uptown Charlotte and Atrium Health,where most of the students are rotating. Four students are assigned to each apartment, and the apartments are not co-ed, which means that at any given moment, Renee is juggling the coming and going and placement of 44 students at a time.
"My biggest priority is just keeping customer service at the forefront. I'm a voice that students can contact, and I'm always available," commented Renee. "I'm frequently called after hours, when the students get off their rotations, and I understand that this is when they have time to ask questions or report any issues. Often, I can then take care of things the next day, but I strive to provide listening ears and reassurances as soon as possible."
Students contact Renee if their air conditioning units go out, if they can't access the wi-fi, if they have ants (which recently happened at one unit after Hurricane Florence came through), and for a myriad of other spur-of-the-moment crises.
"I treat every student as a potential employee," Renee stressed. "I want them to love their experience and come back and work here."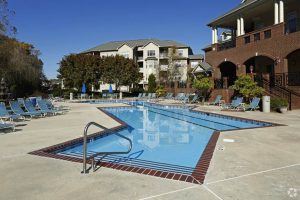 The majority of the students are from UNC, but Charlotte AHEC also houses students from other in-state affiliated universities and a few out-of-state students. Renee shared that she enjoys seeing the community and friendships the students make during their rotations in Charlotte. "The apartment complex is one of the nicest in the area, and the students really enjoy the two pools and the gym." The units are located all together, creating a mini community where students meet peers from other schools and disciplines and form friendships they wouldn't normally make on campus.
Renee makes sure every student knows that their housing is provided by AHEC. Each apartment features huge, framed posters of Charlotte AHEC catalog covers and bulletin boards studded with useful information. Charlotte AHEC encourages all students to use the Charlotte AHEC Library and all of its resources, and the AHEC Digital Library is also available to students.
As ORPCE project manager, Renee also helps match students with preceptors—practicing health care professionals who take on the additional responsibility of training the next generation.
ORPCE was created in 1993 with funding from the North Carolina General Assembly to support primary care, community-based education. As a result, an Office of Regional Primary Care Education was created at each of the nine AHECs to facilitate the teaching of medical students in community settings. Since then, ORPCE's mission has expanded to support nurse practitioners, nurse midwives, physician assistants, dental and pharmacy students, and others.
NC AHEC offers preceptors a stipend for this service, and Renee manages those payments in the Charlotte region. ORPCE staff go on monthly site visits to numerous practices around the region to promote Charlotte AHEC, recruit preceptors, and make people aware of what AHEC is and does. Renee is currently working on first quarter reports, which entails keeping up with all rotations that ended between July and September of 2018. In her eight years as ORPCE project manager, Renee has overseen 2,359 ORPCE approved student rotations in the Charlotte region.
After 10 years at Charlotte AHEC, Renee still loves her job. She was excited to share that her son, a senior in college, is studying for the MCAT and will be applying to medical schools in June.
"When I started here 10 years ago, I didn't necessarily think of the students as my children," Renee shared. "Now, I try to treat them as a mother would."
Visit ncahec.net for more information about ORPCE, student housing, and other NC AHEC services. For more information about student housing at Charlotte AHEC, visit charlotteahec.org/student-services/housing.cfm.