Ruby L. Brown-Herring, MEd, BSW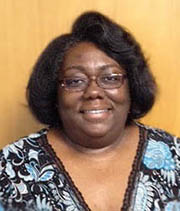 In January 2014, Wake AHEC's Ruby Brown-Herring was awarded a John Payne Fellowship to become a certified mental health first aid instructor.
She taught her first class in June 2014 with eleven participants consisting of AHEC practice support staff, nurses, health department staff and community members. Several weeks after the class, one of the participants contacted her to say that they were concerned about the parent of a band member at her daughter's school. The participant explained the situation and asked for guidance on how to apply ALGEE, the Mental Health First Aid Action Plan. Ruby talked through the steps with her, and the participant followed up with the parent afterward. The next day, She contacted Brown-Herring to say she had successfully used ALGEE to assess whether or not the parent was experiencing a mental health crisis and connected her with local community resources.
To date, Ruby has instructed multiple adult mental health first aid courses, including one in collaboration with Northwest AHEC at Watauga Medical Center in Boone. The four classes have reached 67 participants from various disciplines. These trainings make an impact on population health by increasing the number of individuals without formal mental health training that are now available to assist an individual that may be experiencing a mental health crisis.
On February 4, 2016, Brown-Herring was tapped as an instructor for a mental health first aid training for NC DHHS leaders. Read more at the DHHS blog.