Sandy Walton, LMFT, RN-BC, CNS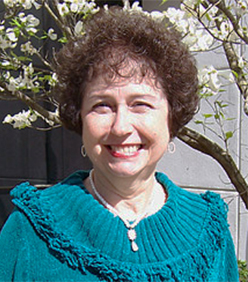 AHEC's clinical, practical workshops and convenient continuing professional development courses are what Sandy Walton, a mental health therapist for more than 35 years, emphasizes when she is asked how AHEC has touched her life. A clinical nurse specialist/adult psychotherapist and licensed marriage and family therapist, Walton is the owner of Life Quest, which provides individual, couples, and family therapy.
An Eastern AHEC workshop in 1991 was a turning point in her professional life. The dialectical behavior therapy (DBT) workshop caused her to begin making the shift in her therapeutic approach from an analytic-based treatment modality in use at the time to mindfulness-based therapy. "Through AHEC, I was able to learn the effectiveness of this particular behavioral approach to treating patients," she said. "The workshop presented mindfulness way before it became a buzzword." The DBT approach, she explained, was developed to be used for individuals with borderline personality disorders. "It also works for anyone with anxiety, depression, self-esteem, and emotional issues who is willing to practice it. I still use it to this day."
AHEC helps Walton stay current with trends in mental health, particular clinical issues that arise, and information on psychotropic medications. "It's also a much easier way to earn my re-credentialing hours, as Eastern AHEC is right in my back yard," she said, noting that she must obtain 150 hours in her field every five years.
Walton is a member of the Eastern Carolina Women's Psychotherapy Network. This network of more than 30 women in private psychotherapy practice started in 2000 as a way to meet other private practitioners in the community as well as a way to identify resources in the community where clients could be referred for treatment. She also volunteers on AHEC's Eastern Region Adult Services Training Committee, which identifies training needs and develops a spring program for practitioners in mental health. "This is my way of giving back to AHEC for all of the things AHEC has done for me."