Sanford Pediatrics, PA Strives, Thrives with SRAHEC's Encouragement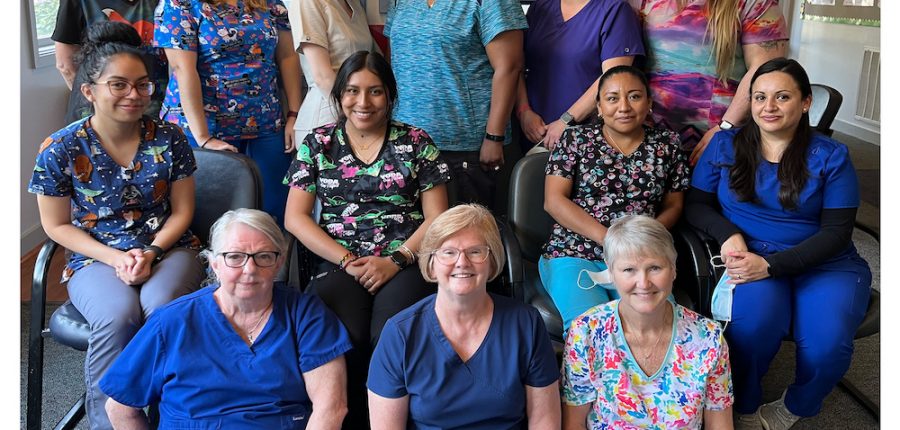 Sanford Pediatrics PA is a privately-owned pediatric practice located in a mostly rural community in central NC. Four board certified pediatricians serve residents, aged birth to 21 years, in Lee County as well as surrounding counties.
While they strive daily to maintain top quality care, the transition of Medicaid to managed care, and increased demands to measure performance, have presented challenges to the practice.
Thankfully, Sanford Pediatrics has been able to take advantage of Southern Regional Area Health Education Center's (SR-AHEC) Practice Support coaches and the tools they offer. Their coaches, Donna and Jackie, provide the practice with opportunities to connect with other members of the medical community to share ideas and to problem solve, increase their ability to provide continuity of care to their patients, and provide tools to effectively communicate with providers and patients. Most importantly, the coaches take the time to get to know you and your practice, which enables them to tailor their support and efforts. Ultimately, this helps the practice be the best it can be.
Tommie Angel, Practice Manager, says "SR-AHEC coaches are very personable, and they know how to work effectively to support our goals and help us to meet them in ways that make our daily work with patients easier."
We thank Sanford Pediatrics for sharing their story, and congratulate them on their accomplishments. We are grateful for this partnership and look forward to more successful endeavors to come!