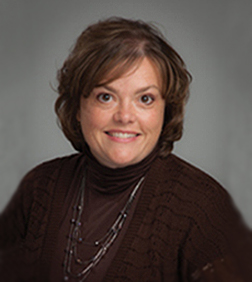 Since she was young, Shannon Dowler, MD, has loved the mountains. This admiration has taken her from childhood summers spent vacationing in Asheville, to her collegiate years in Boone, NC, to an esteemed career as a primary care advocate and health care leader in the region. "I always had the vision," Dowler says. "My husband and I were always very clear that we'd end up in the mountains of North Carolina."
Though she was raised in nearby Greensboro, Dowler enjoyed visiting — so much so that after attending Appalachian State University and continuing on to medical school in Greenville, NC, she sought to return to the mountains to complete her medical training. "When you're interviewing at different programs, you just have this gestalt — the feeling of what is the right fit for you — and we felt that automatically at MAHEC," Dowler says. "The Asheville program just had a very strong culture of quality improvement, and I think was early in the adoption of evidence-based medicine.
"At MAHEC, Dr. Suzanne Landis was an important mentor for me. . . . I really liked her independent streak — her unwillingness to conform but to do what she thought was right."
Since graduating in 2002, Dowler has taken this model and run with it — not just providing exemplary care as a family medicine physician, but also by advocating for a better health care landscape. Dowler has served in various roles on the North Carolina Society of Family Physicians board since 2003, and today she serves as chief medical officer at Blue Ridge Community Health Services in Hendersonville as it grows to meet the region's rural health care needs while functioning as a training site for Hendersonville's MAHEC family medicine residents.
"Everyone's thrilled to have the residency be part of Blue Ridge," Dowler says. "I was so excited when the teaching health center opportunity came up, because I do think it's really important for us to expose young doctors to community health, because I think it's going to help influence them to choose practices that serve vulnerable populations."