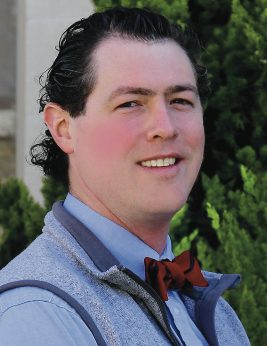 Stephen Kimmel grew up in Banner Elk in Avery County, where his father was a primary care physician since 1986. And although Stephen never planned on following in his father's footsteps of practicing family medicine in Western North Carolina, a community that has never had enough doctors, he now finds himself passionately wanting to do just that. Part of that passion came from his experience at the UNC School of Medicine Asheville Campus.
"I was let into how beautiful and powerful and amazing primary care can be," he says.
What makes this program different from standard models is the longitudinal curriculum. Instead of being moved around from place to place and faculty to faculty in large groups, students learn from the same faculty and see the same patients, providing a continuity of care. Stephen fondly remembers an asthma patient who routinely wound up in the emergency room.
"I formed a relationship with him, and in addition to being his physician, I became his cheerleader, coach, and someone to commiserate with," he says. "That was really important to me. I learned some stuff about myself, and part of why I want to be a family medicine and primary care doctor is because I saw the impact of our care with this patient."
Stephen says the faculty he worked with modeled excellence in primary care and demonstrated how a mastery of the material could be used to really help the patient.
"It really worked for me as far as forming my concept as to what the practice of medicine will be for my career," he says. "You come in with a preconceived notion of what a doctor is, and you decide what kind of doctor you'll be. This place helped me do that in a way I feel blessed by. It was a foundational experience for me."