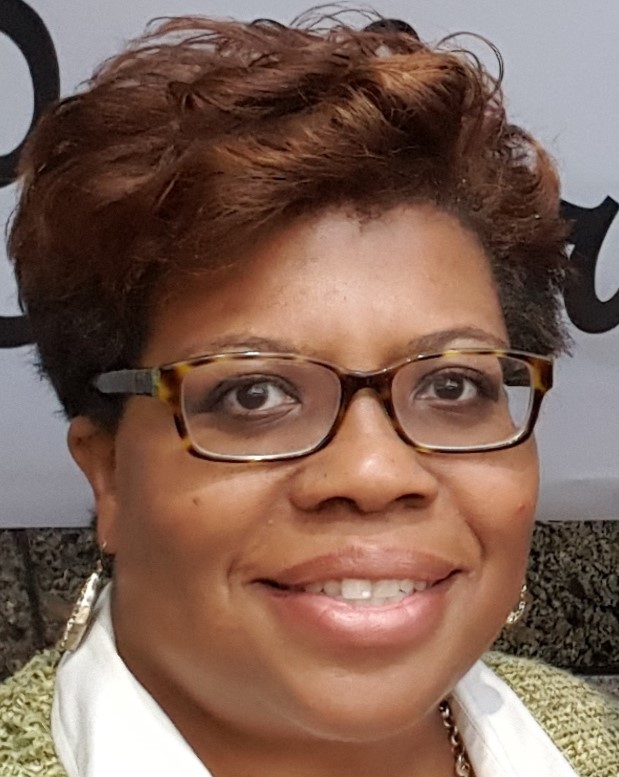 If there is one adjective to use to describe Toni Chatman and her approach to her work as Associate Director of Continuing Education in Dentistry & Allied Health at Wake AHEC, it would be this: mission-driven.
"That, for me, is my driving goal. I come to work every day thinking about how I can meet the mission of my AHEC and our statewide system."
Last year, the NC AHEC Program rolled out mission, vision, and value statements shared by all nine regional AHECs. NC AHEC's mission is to provide and support educational activities and services with a focus on primary care in rural communities and those with less access to resources to recruit, train, and retain the workforce needed to create a healthy North Carolina.
Toni has gotten up every day to pursue just that for years—24 of them, to be precise. After working in higher education at the University of North Carolina at Chapel Hill and her alma mater, St. Andrew's University in Laurinburg, North Carolina, Toni joined the Continuing Education team at Wake AHEC in February 1997.
"I can honestly say that over all that time, I'm always learning something new."
One of Toni's favorite parts about her role is the opportunity she has to collaborate with NC AHEC's diverse range of statewide partners, including the oral health section of the NC Division of Public Health and the North Carolina Oral Health Collaborative.
"In allied health, I'm able to work more with hospital-based partners, and in oral health, I'm able to work with more individual practice partners. I like the difference between the two," she said. "It's a good variety on a day-to-day basis."
While oral health might be considered a small discipline statewide, it has a robust activity in the Wake AHEC region. One relationship that Toni is particularly fond of is with Wake Technical Community College, where she works with their Dental Assisting and Dental Hygiene programs. Wake AHEC is able to provide reduced fees to those students—and to any student in an oral health program in the region—for their continuing professional development (CPD) programming.
"Additionally, we offer a free voucher to every graduate at Wake Tech to use for one of our programs," Toni shared. "We reach and interact with these students even if we don't have a direct clinical relationship with them."
Toni also has the opportunity to engage in noteworthy partnerships across both disciplines as a leader in NC AHEC's work with the UNC Center for Aging and Health for the Geriatric Workforce Enhancement Program (GWEP) grant.
"Over the past several years, the GWEP grant has funded our work in CPD around geriatrics and some work we have done with primary care practices," Toni said. "Any way I can use that funding to elevate work around geriatrics, I'm very happy to do it. I'm proud of our relationship and my role in helping to foster that, and that our partners and participants have benefited from it as well."
Toni's personal and professional fulfillment from working with AHEC partners isn't limited to her work in the Wake AHEC region. She recognizes that one of the benefits of belonging to a large system is being able to make use of the strengths and services offered by different AHEC regions.
"I love my nine counties, but if a partner comes to me and I can't provide that service for whatever reason, I try to send them to another AHEC that can attend to what their needs are."
Toni finds that this cross-region collaboration is particularly effective among her other allied health partners across the state. In fact, Toni currently serves as the chairperson of the AHEC Allied Health CPD Directors discipline group.
"If a statewide organization is going to be in the mountains for two or three years, we'll send them to MAHEC," Toni said. "And then if they're going to be with me for another two or three years, and then go to the coast, I send them to SEAHEC. We do a really good job with a nice introduction and handoff so that our partner doesn't feel like there is a gap when they move between AHEC regions."
Toni's nominator for this spotlight described her approach to her work and leadership roles as positive and energetic. Nothing short of this came through when asked what she feels is the most rewarding part of working for the NC AHEC Program.
"I love the neutrality of AHEC," she beamed. "I love the fact that we're able to work with partners in our region and statewide, and when AHEC is at the table, we come with no politics and no hidden agenda. And I love knowing that I can pull different partners to that table to have conversations around CPD, which improves patient outcomes. That's what we're here to do."
To learn more about opportunities in continuing education at Wake AHEC, visit their website.