Health Careers @ CFNC.org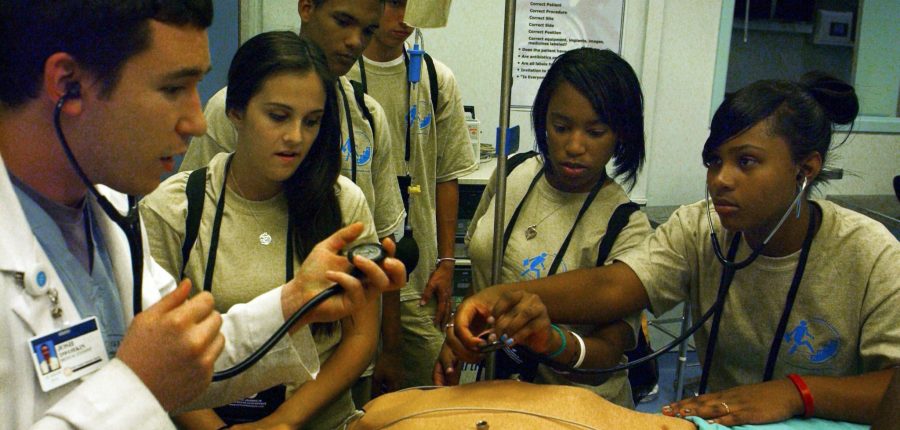 Health care is the largest and fastest-growing industry in the United States. The health care industry employs over 10 million workers in more than 200 careers. The current and projected health care workforce shortage is creating a health care crisis across the nation. Health care employment growth between 2000-2010 is projected to be 25.5 percent. A recent study commissioned by the American Hospital Association pointed our current vacancy rates that include 15.3 percent for imaging technicians, 13 percent for registered nurses, and 12.7 percent for pharmacists. The explosion of technology in health care and an unprecedented aging population contribute to the national health care workforce shortage.
CFNC.org provides:
135 health science careers with detailed and up-to-date information including:
What They Do
What To Learn
Money And Outlook
Connections (links to more info)
Interviews (advice from real health professionals)
Real Life Activities (what skills are used in each profession)
131 Programs in Health Sciences
Volunteering and Recreation
Planning tools, online application, financial resources, and more
To get full use of all the tools available at CFNC.org, create a free account to help you plan, apply, and pay for your health career.