Associate Director Karen Stallings to Retire in September 2018, after 33 Years at NC AHEC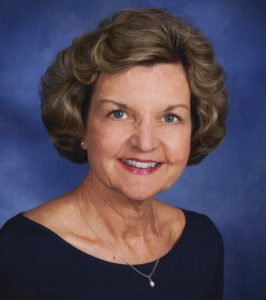 PLEASE NOTE: Greensboro AHEC is now known as Piedmont AHEC. The organization's name changed on February 1, 2023.
Associate Director Karen Duffy Stallings, MEd, RN, will retire from NC AHEC on September 1, 2018, after 33 years of service in the AHEC Program.
Karen's career began in 1975, immediately after she graduated from Boston College, when she began working as a staff nurse in in-patient psychiatry at Duke Hospital and later as staff nurse and head nurse at Duke Family Medicine. She then served four years as staff educator at Durham Regional Hospital (now Duke Regional), while earning her master's in adult education at UNC. Her career at NC AHEC began in 1985, when she joined Greensboro AHEC as Assistant Director of Nursing Education. Four years later, as Associate Director of Nursing Education at Wake AHEC, she was the first director of the RN Refresher Program. In 1993, she was hired as NC AHEC Program Associate Director by the late Dr. Eugene "Gene" Mayer.
As Associate Director, Karen has been responsible for statewide leadership in continuing professional development and the implementation of statewide workforce development initiatives in nursing and mental health, working in partnership with the nine AHEC centers, academic institutions, health care agencies, and other organizations committed to improving the health of the people of North Carolina. Among her many accomplishments at NC AHEC, Karen developed effective collaborations among the Citizen Soldier Support Program National Demonstration Project and AHEC leaders to expand North Carolina's workforce to serve veterans, reservists, and their families seeking behavioral health and substance abuse care in the civilian sector after deployment. Her collaboration with academic nursing programs, health care agencies, and community service organizations facilitated the opening of hundreds of new clinical learning sites and led to the development of new pathways for associate degree nurses to achieve both BSN and MSN degrees, particularly in underserved areas. Karen was a co-coordinator of the North Carolina Future of Nursing Campaign for Action, and she co-led the initiative to increase the proportion of BSN and higher degree nurses. Her foresight to incentivize academic institutions to better meet the lifelong learning needs of nurses is a lasting legacy to improve access and quality of health care in our state, and she shared that knowledge with future generations as an adjunct assistant professor at the UNC-Chapel Hill School of Nursing.
One of Karen's proudest moments was her induction as a Fellow in the American Academy of Nursing in 2012. She is also proud of her work in patient education and patient empowerment, which has spanned her entire career. She is co-author of the textbook Patient Education in Health and Illness(now in its fifth edition). In North Carolina, where health literacy is a significant challenge, Karen made the natural connection between patient empowerment and health literacy and served as a member of the NC Institute of Medicine's task force on health literacy. She has taught workshops in North Carolina and nationally, including presentations in all nine AHECs and in the schools of nursing, medicine, and public health at UNC-Chapel Hill.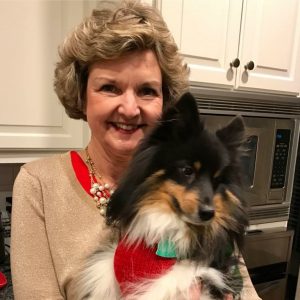 "I've had amazing opportunities to develop professionally in these more than three decades working at two of the AHECs and in the AHEC program office," stated Karen. "I've worked for three program directors (Mayer, Bacon, and Newton) and with a wonderful, talented, dedicated group of colleagues in Chapel Hill and throughout the state. AHEC is an organization that attracts and keeps so many of us for the length of our careers. Our mission is huge and you grow into it."
Karen will transition to a part-time position as Coordinator of Nursing Grants & Workforce Initiatives for the NC AHEC Program Office. Rebecca "Beckie" Knight will take over the role of service line leader for continuing professional development, effective August 13, 2018, as she steps down from her role as executive director of Greensboro AHEC, with the hiring of the new Chief Academic Officer at Cone Health. Alan Brown, MSW, NC AHEC Program Associate Director, and Dr. Marvin Swartz, MD, Director of the Duke AHEC Program, will co-coordinate on statewide mental health initiatives.
"Beckie is a longtime colleague, and I look forward to working with her during this transition," commented Karen.
Karen's retirement plans include traveling with family and friends, enjoying the outdoors, and continuing to volunteer in her community. She also said that her sheltie, Mr. Darcy, expects a lot of ball-throwing in his future!
---