PLEASE NOTE: Greensboro AHEC is now known as Piedmont AHEC. The organization's name changed on February 1, 2023.

Piedmont AHEC at a glance
Formerly known as Greensboro AHEC
Piedmont Area Health Education Center, located on the campus of the Moses H. Cone Memorial Hospital in Greensboro, North Carolina, is affiliated with the NC AHEC Program and the School of Medicine at UNC Chapel Hill.
Mission
Piedmont AHEC's mission has remained constant since the organization's establishment in 1974: to meet the health and health workforce needs by providing educational programs and services that bridge academic institutions and communities to improve the health of the people of North Carolina with a focus on underserved populations.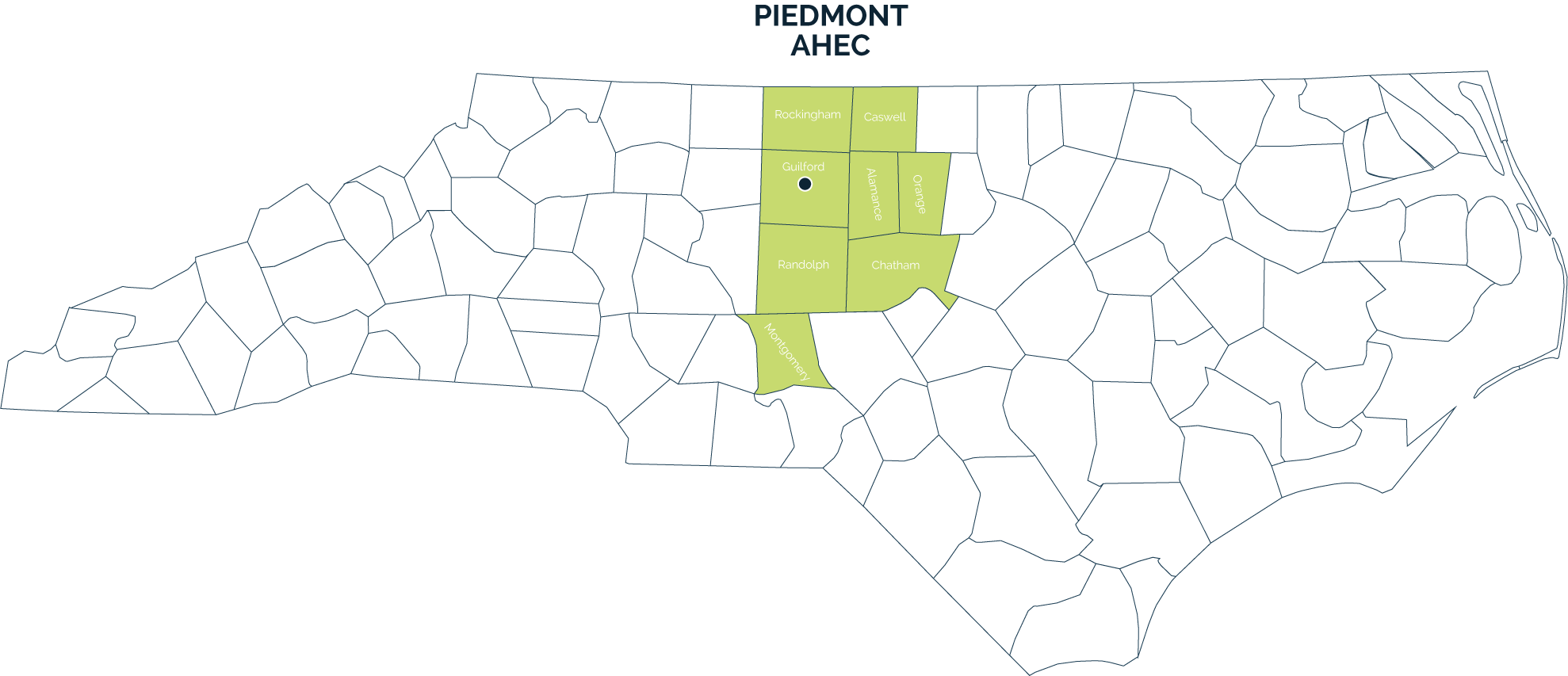 Service Area
Piedmont AHEC serves eight counties in North Carolina: Alamance, Chatham, Caswell, Guilford, Montgomery, Orange, Randolph, and Rockingham.
Core Services
Piedmont AHEC's core services include:
Continued Professional Development
Health Careers
Library Services
Practice Support
Residency Training
RN Refresher Program
Student Services
Technology Services
Leadership & Governance
Piedmont AHEC is a division of NC AHEC and Cone Health.
Terry Lynn, Interim Director, Piedmont AHEC, and Director of Medical Education
Contact Information
Mailing Address: 1200 North Elm Street, Greensboro, NC 27401
Physical Address: 300 E. Wendover Ave., Greensboro, NC 27401
Phone: 336-832-8025
Website: piedmontahec.org
Follow Piedmont AHEC