Library Services Shape Southern Regional AHEC Family Medicine Residency Curriculum
Beginning in 2019, students in the Family Medicine residency program at Southern Regional AHEC were introduced to topics in health literacy through assigned readings and reflections during their integrated care rotation with support from a new curriculum developed by NC AHEC library services.
The NC Health Literacy Project, a collaborative effort between the UNC Health Sciences Library and the Sheps Center, defines health literacy as the degree to which individuals have the capacity to obtain, process and understand basic health information and services needed to make appropriate health decisions. The National Assessment of Adult Literacy (NAAL) has indicated that 93 million American adults, or 43% of the adult population, have basic or below basic literacy as compared to intermediate or proficient levels. In areas of Cumberland County, where Southern Regional AHEC is located, that percentage can exceed 60%.
The health literacy curriculum for residents in the Southern Regional AHEC Family Medicine residency program was designed by Lisa Kilburn, Director of Information and Library Services, and Russet Rogers, Vice President of Regional Education & Information Services.
"Understanding health literacy and effective communication is a critical skill our residents need because low health literacy has a greater association with health outcomes than more well-known social determinants of health, like education, race, or socioeconomic status," Lisa shared.
In a resident's first year, the curriculum takes a broad view of health literacy, focusing on patient outcomes and clinician communication skills. In their second year, residents look more closely at patient education and how to evaluate health literacy levels using the tools available to them. By year three, the curriculum introduces a systems-based approach to treating patients with low health literacy.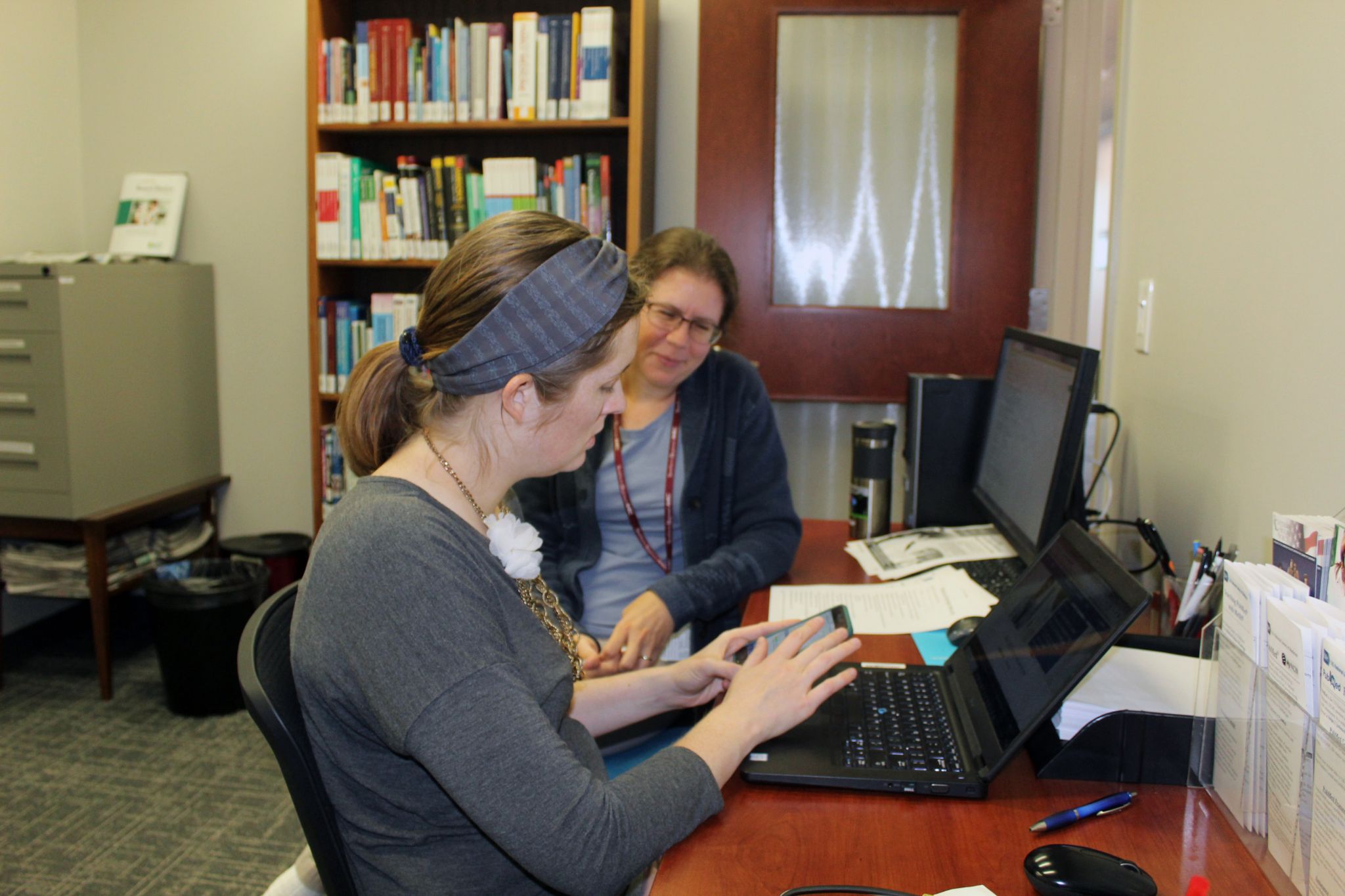 In addition to classroom instruction, residents are precepted twice during their rotation by health literacy instructors. These instructors give feedback to the residents on their use of plain language, the teach-back technique, and how they explain health information and treatment plans to patients.
Anecdotally, residents report successes and challenges using these techniques. Their evaluations reflect a struggle with the time constraints of the office visit, as patients with low health literacy are perceived as needing more time than average for the clinician to adequately explain and confirm the treatment plan. The AHEC Digital Library offers a tailored list of resources to help residents and clinicians navigate these difficulties.
The health literacy curriculum also serves as an example of how library services provide unique support to graduate medical education initiatives.
"Library services are integrated throughout the residency program, delivering evidence-based medicine curriculum and aiding residents with information at the point-of-care through clinical rounding, in addition to supporting their lifelong learning," Russet added.
Visit Southern Regional AHEC's website to learn more about their Family Medicine residency program. To learn more about NC AHEC library and information services, including the AHEC Digital Library, visit ncahec.net.
---