Health Careers Boosted in NC by AHEC and Virtual Job Shadow Partnership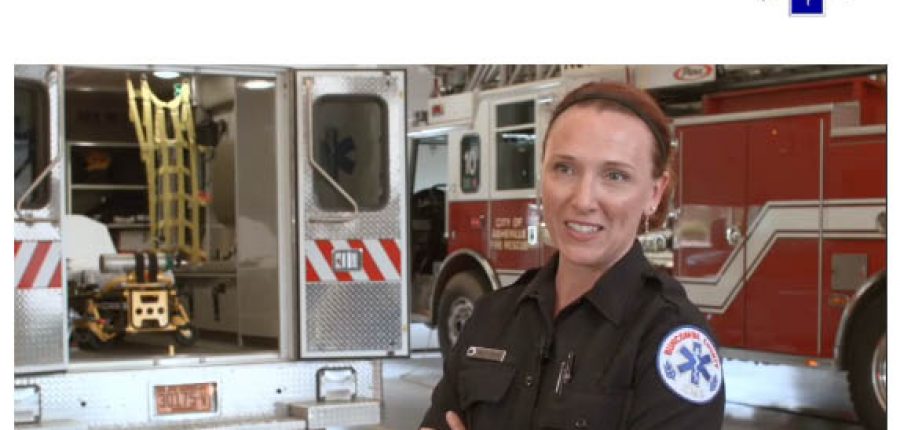 Working with schools statewide to help promote jobs and educate students about in-demand careers, Strivven Media, which produces Virtual Job Shadow®, is pleased to announce a recent partnership with the NC Area Health Education Centers (AHEC) Program. AHEC is a multi-institutional, multi-disciplinary, community-based program designed to meet the state's health workforce needs, retain health care providers and enhance the quality of care, particularly in rural, underserved communities. Working with schools and health care agencies, AHEC's mission is to inform and attract future health care workers across the state, beginning at the pre-college level.
Using a series of highly-engaging, three- to four-minute videos that capture a day in the life of health care workers, Virtual Job Shadow® gives users the ability to job shadow from a laptop or tablet. Professionals featured in the videos provide critical advice to job seekers on topics that range from educational requirements, needed skills, working conditions and personal comments about the joys and challenges of the work.
Jacqueline R. Wynn, MPH, is associate director of the NC AHEC Program in Chapel Hill, one of more than 55 AHEC programs nationwide throughout 47 states (some states have more than one AHEC program). North Carolina has a single statewide AHEC, which began in 1972, with nine different regional centers and an office at Duke University. Wynn, whose organization adopted Video Job Shadow® for all nine locations, is responsible for coordinating efforts to provide a continuum of continuing education and professional development to pre-college students and those already working in health care professions.
"What attracted me to Virtual Job Shadow® is that it provided a unique tool that allows us to improve our resources within a standardized curriculum. A well-developed product, it will help tie all of our programs together. I also liked the fact that since it is computer-based, we can track utilization and analytics to monitor its effectiveness, unlike traditional job shadowing. In addition, with the challenges health care professions face today, including patient privacy laws, Virtual Job Shadow® was even more attractive than traditional shadowing."
Besides her current duties, Wynn is also President-elect for the National AHEC Organization and will begin serving a one-year term October 2015. She believes that if Virtual Job Shadow proves its value and efficiency in North Carolina, it could become "one of those opportunities that augment and enhance the work our organization is doing within each statewide system."
"The ultimate goal for our work in this area," says NC AHEC Program Director Warren Newton, MD, MPH, "is that the workforce reflects the state's population, especially in rural areas, providing equal opportunities for anyone to become a health care provider."
Kim Celentano, CEO for Strivven Media, agrees that Virtual Job Shadow® can help steer AHEC's diverse student base into opportunities they may not have considered. She refers to a new video of a female paramedic working for Buncombe County EMS (photo above)."To see a professional woman working successfully in a traditionally male job can inspire females all over North Carolina to follow suit so we're very excited about working with AHEC. This partnership offers a tremendous opportunity to promote the rising workforce needs in health care fields across the state."
Assistant Director of Health Careers and Diversity Education at the Charlotte AHEC, Michelle Boyd, MS, CSSGB, says they have completed the initial phase of setting up the Virtual Job Shadow® program in the Charlotte area and her region is looking forward to a continuing dynamic partnership with Virtual Job Shadow®.
"Everything so far is working well," she says. "The Virtual Job Shadow® component has allowed us to meet all three of our mission needs: to educate, explore and engage. The career videos educate our students in more than 70 different health careers, allows them to explore those careers in a realistic way and engages them because the videos are interactive and therefore, engaging."
To learn more about NC AHEC Health Careers click here, and for details on Virtual Job Shadow® go to www.VirtualJobShadow.com.
About Strivven Media, L.L.C.
Strivven Media is an Asheville-based leading developer of high-tech, career exploration products for students and job seekers. Strivven Media's educational products are used across the country, serving middle schools, high schools, post-secondary institutions, career counseling centers and government agencies.
---