NC AHEC Launches Celebrating 50 Years Campaign

Through June 2023, NC AHEC will commemorate 50 years of service to North Carolina's health care workforce by sharing the narratives that have shaped our program's mission, vision, and history of operational excellence since 1972.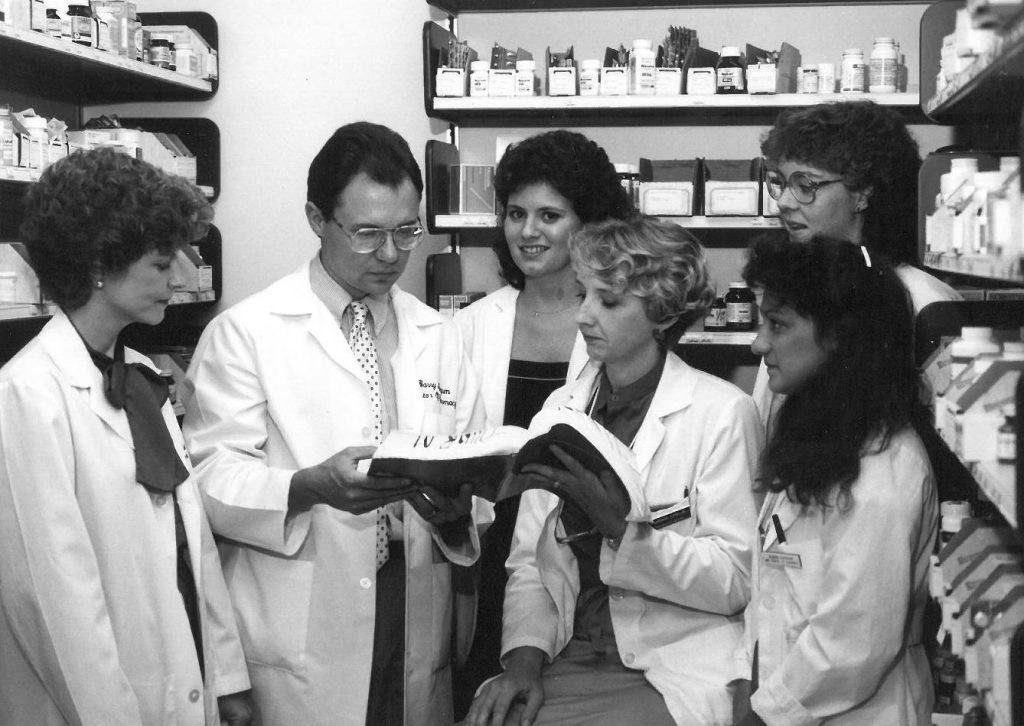 The NC AHEC (North Carolina Area Health Education Center) program was founded to address national and state concerns with the supply, distribution, and retention of health care professionals in 1972. In 1974, the State of North Carolina's General Assembly supported a plan to create a statewide network. Today, thanks to federal and state legislative support, NC AHEC consists of the NC AHEC Program Office, a network of nine regional AHECs, and the Duke AHEC Program.
"Our future holds obstacles to overcome, innovations to implement, and promising outcomes to achieve," shared Hugh Tilson, Director of NC AHEC. "This year is about looking back on 50 years of work and reflecting on how we can best focus and accomplish our mission over the next 50 years."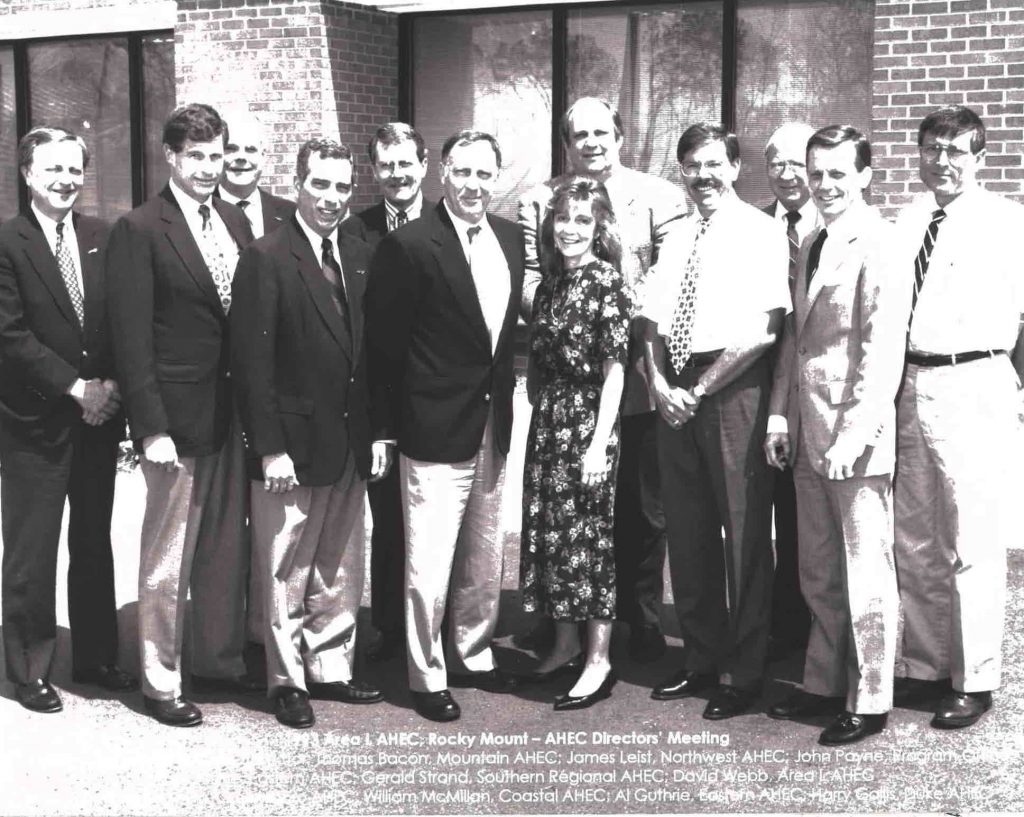 That work of reflection includes recollection of the NC AHEC origin story. In a collaboration between Area L AHEC and Nash Community College in Rocky Mount, early AHEC history as told by former Area L director Dr. Lawrence Cutchin was captured in a short film. View the film.
The Celebrating 50 Years campaign also marks the launch of a new statewide logo with accompanying anniversary logo marks. The statewide logo was designed to be bold, trustworthy, and simple, and the revised brand identity maintains use of the distinctive AHEC blue and communicates the strength and resilience of the program to North Carolina's health care communities. Regional AHECs are also adopting new logos through 2023 to increase the program's visibility as a system and to bring AHECs under a shared brand architecture.

As part of our 2021-2022 year-in-review, NC AHEC looks forward to unveiling the latest strategic plan. Using core strategies to provide services and educational activities to recruit, train, and retain North Carolina's health workforce, NC AHEC has identified goals for all operational areas to create measurable success through 2025. Learn more.
To kick off the Celebrating 50 Years campaign, NC AHEC staff from across the state are convening in downtown Winston-Salem from December 7-9, 2022. Meeting agenda items include discussions of diversity, equity, and inclusion (DEI) takeaways and gaining an understanding of workforce challenges facing our health system partners. A full recap of statewide meeting activities will be published in January 2023. To follow along, tune in to statewide Twitter, Facebook, and LinkedIn pages and follow all AHEC anniversary activities using the hashtag #NCAHEC50.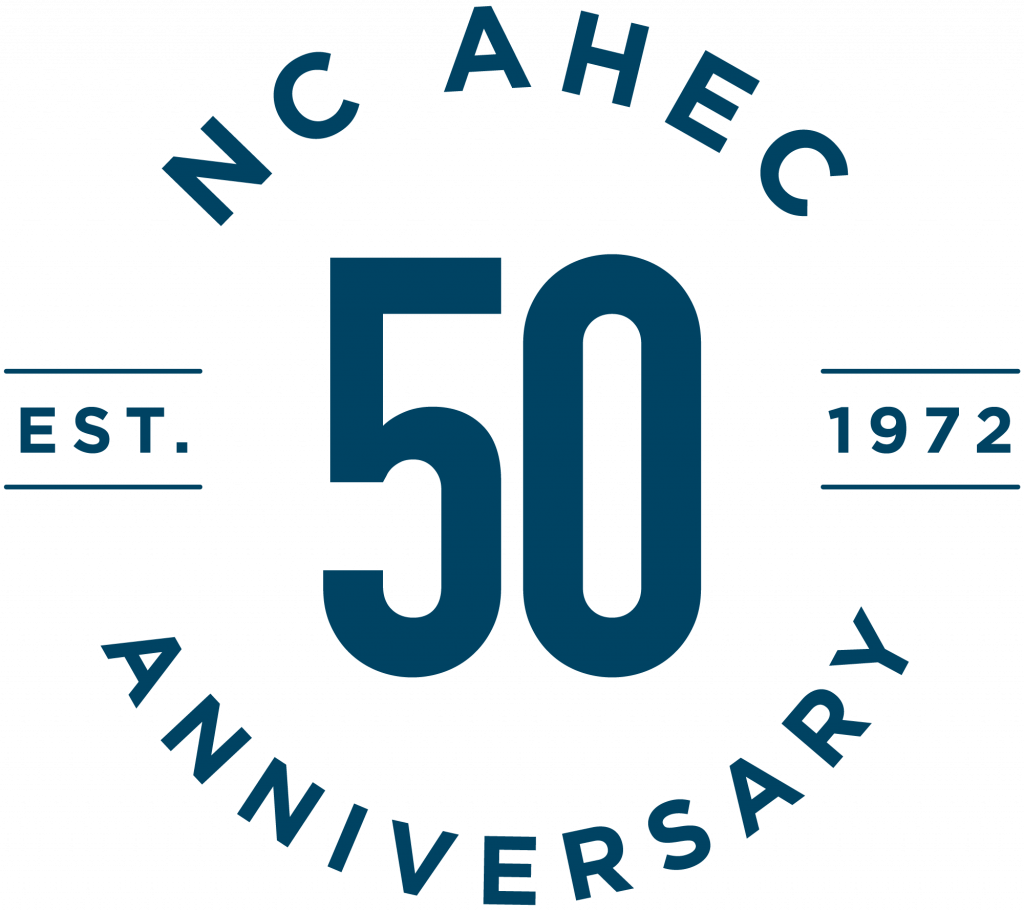 ---