Youth Health Service Corps Offers Dental Hygiene Curriculum to Elementary Students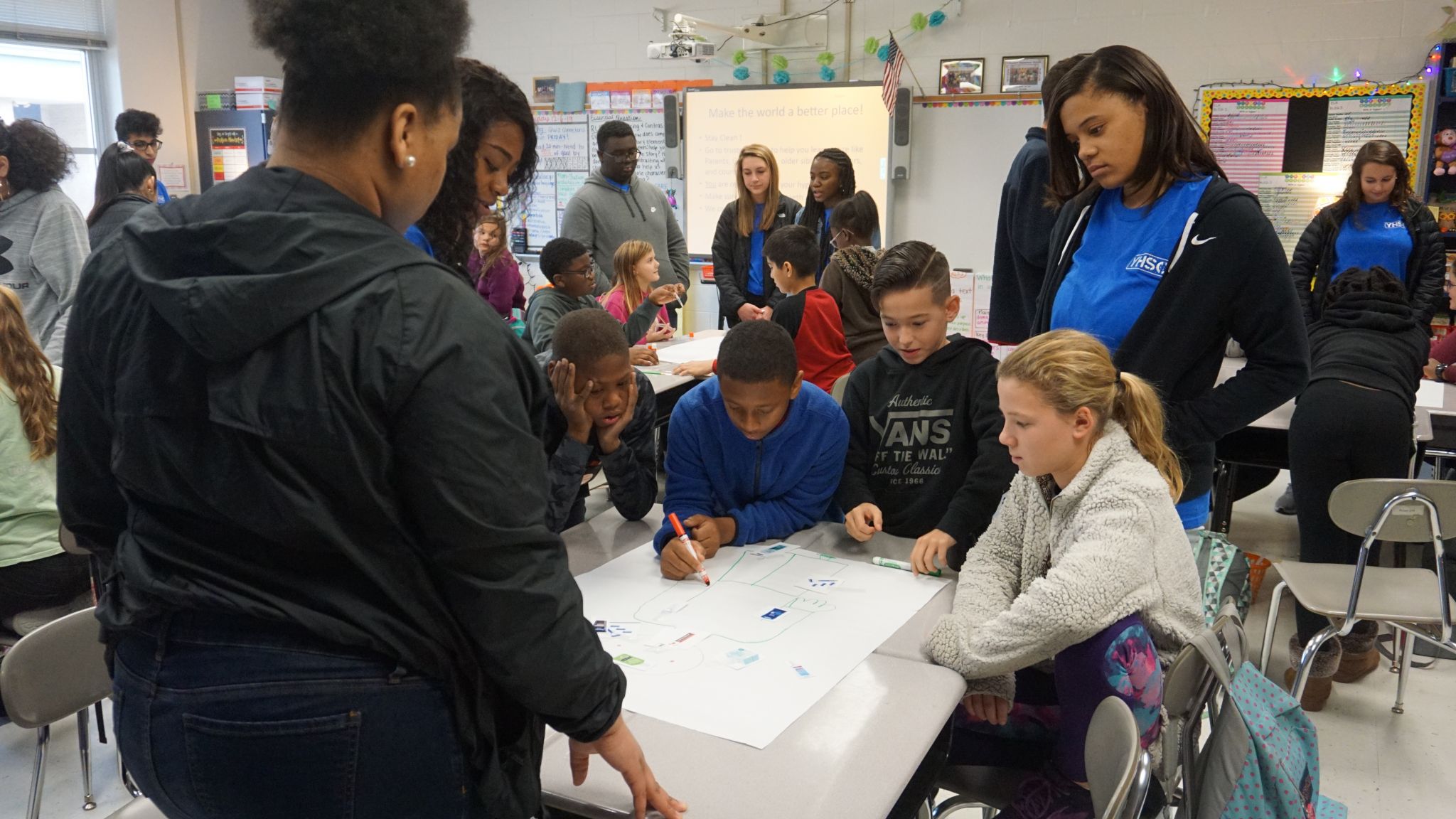 On December 6, 2019, members of the Eastern AHEC Youth Health Services Corps (YHSC) from J.H. Rose High School concluded their fall semester by leading elementary school students in Pitt County through an interactive curriculum in oral health hygiene.
The Youth Health Service Corps at Eastern AHEC is part of a national program that recruits high school students interested in health careers to raise awareness of existing health disparities, including the shortage of minority health care professionals in North Carolina. Members engage areas of their community with less access to resources by organizing service learning projects informed by YHSC learning modules. Several other regions in the North Carolina Health Education Centers (NC AHEC) Program also offer YHSC programming, including Southern Regional AHEC, Wake AHEC, and SEAHEC, among others. The approximately 140 members at Eastern AHEC hail from seven different counties in the region—Hertford, Pasquotank, Chowan, Dare, Gates, Pitt and Pamlico.
Shavette Campbell, who serves as the graduate intern for health careers programming at Eastern AHEC, noted how this service learning project at Eastern Elementary was conceptualized by the students in YHSC from start to finish. "As a class, they decided they wanted to cover dental health," she shared. "They chose the elementary school they wanted to serve and from there they decided which topics to include in their curriculum."
YHSC members also coordinated communications with administrators at the school to plan their visit with the guidance of their teacher.
"It's an opportunity for them to utilize the leadership techniques they gain through their YHSC modules," said Blair Savoca, Director of Student Services at Eastern AHEC. "It's really a chance for these high school students to practice peer health education that will be relevant no matter what health field they go into."
During the lesson, a class of 21 elementary students was split into three groups to participate in activities led by the YHSC members. Their tasks included matching personal hygiene tools with corresponding parts of the body and tips for brushing their teeth.
"They're able to engage these elementary school students—who may want to be astronauts at that point in their life—and start to introduce them to what health careers are," Blair added. "It's also neat that these students are learning from people that they can relate to. Some of them might have older siblings who are in high school, and could see themselves in these older students."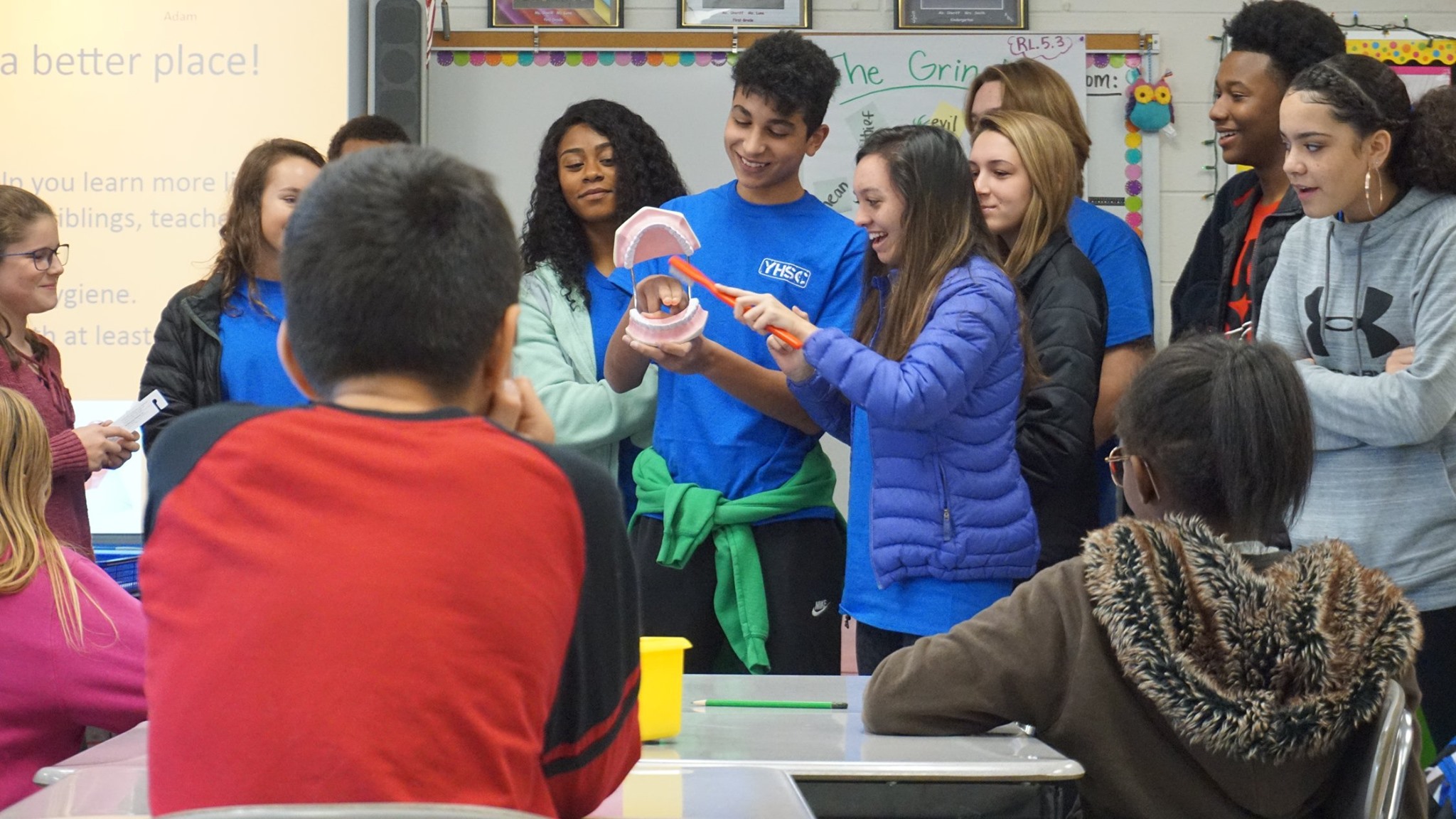 Battina Cole, the Student Services Coordinator at Eastern AHEC's Elizabeth City office, observes how projects engaging elementary students are particularly popular among their YHSC members.
"These students get the opportunity to put their own ideas into their service learning project, choose the age group they want to work with, and get involved in their community. Many YHSC students enjoy the interactions and experiences they have with elementary-aged children, and have expressed that they want to do it again," Battina shared.
Other curriculums developed by Eastern AHEC's YHSC in 2019 have covered obesity prevention (including nutrition and physical activity), vision screenings, and additional oral health topics.
As a result of student participation in service learning projects, Battina has recognized a number of positive outcomes in the students she works with, including increased confidence in public speaking, teamwork, enhanced creativity, and participation in cross-curriculum learning.
"We hope that these service learning opportunities will spark interest in the elementary students as being something they would like to do and encourage them to take an interest in their personal health and the health of others," Battina said.
To learn more about the Youth Health Service Corps at Eastern AHEC, visit their website. To find a YHSC program near you, contact your local AHEC region at ncahec.net.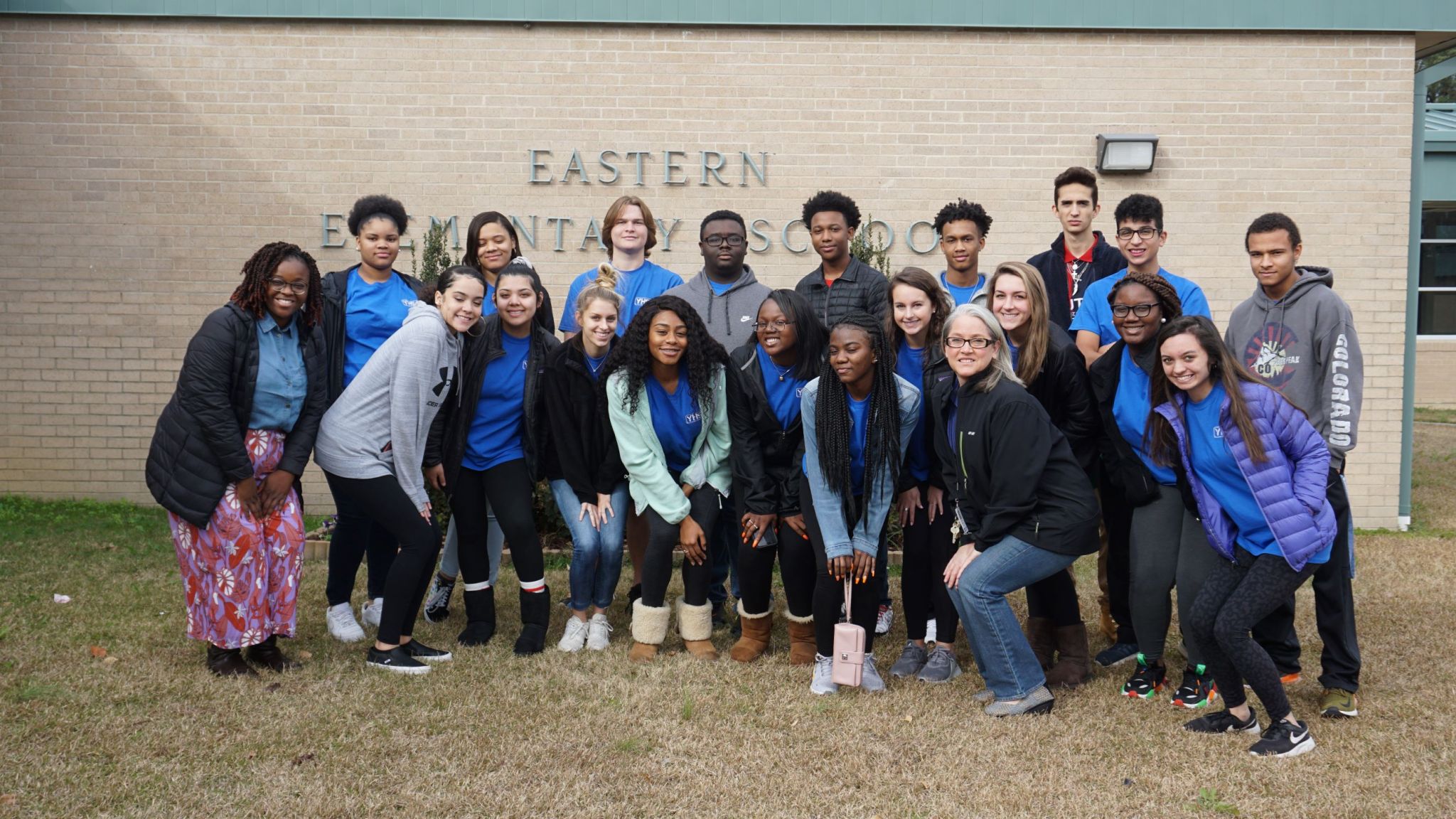 PHOTOS BY SHAVETTE CAMPBELL
---