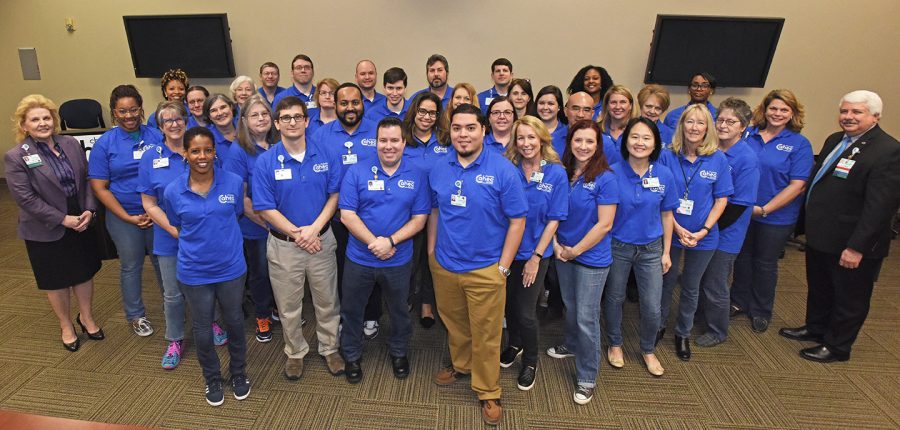 CHARLOTTE AHEC at a glance
In addition to continuing professional development opportunities, Charlotte AHEC provides eight North Carolina counties with a variety of support services, including medical media, AHEC library, immersive technologies, practice support, and student services.
MISSION
Charlotte AHEC, a division of Atrium Health and part of the NC AHEC Program, strives to fulfill its mission of providing quality educational opportunities and services for all health care professionals by building partnerships, promoting recruitment and retention of health care professionals, and advancing health care quality in the communities they serve.

SERVICE AREA
Charlotte AHEC serves eight counties in North Carolina: Anson, Cabarrus, Cleveland, Gaston, Lincoln, Mecklenburg, Stanly, and Union.
CORE SERVICES & DISTINCTIVE PROGRAMS
Charlotte AHEC's programs and services include immersive technologies; continuing medical education; quality education; education in allied health, behavioral health, care management, dental, diversity, leadership, nursing, pharmacy, and public health; and more:
AHEC Library
Health Careers
Medical Media
Practice Support
Student Services
LEADERSHIP
Charlotte AHEC is a division of Atrium Health (formerly Carolinas HealthCare System) and part of the NC AHEC Program.
Michael Ruhlen, MD, MHCM, FAAP, FACHE
Director, Charlotte AHEC
Vice President, Division of Medical Education, Atrium Health
Joann L. Spaleta, FACHE, CDP, MBA, MHA
Assistant Vice President, Charlotte AHEC
CONTACT INFORMATION
Mailing Address: Charlotte AHEC, PO Box 32861, Charlotte, NC 28232-2861
Physical Address: 5039 Airport Center Parkway, Building K, Charlotte, NC 28208-5885
Phone: 704-512-6523
Website: charlotteahec.org
FOLLOW CHARLOTTE AHEC
Facebook: facebook.com/cltahec
Twitter: twitter.com/charlotteahec | @charlotteahec