ReThink Health simulation at the annual UNC Robert Huntley Lecture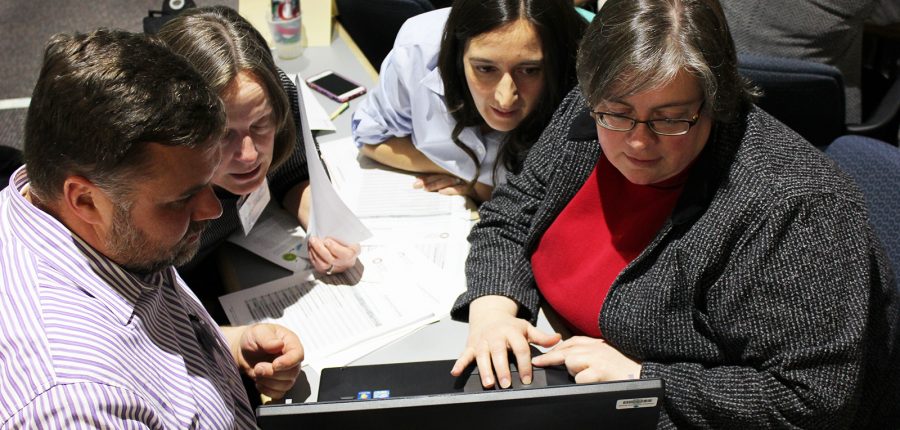 On March 2, 2016, over 100 from across North Carolina gathered at the UNC School of Medicine's Department of Family Medicine for the annual Robert Huntley Lecture by Ruth Wageman, PhD, and a health care simulation exercise with ReThink Health.
Participants formed teams in an exercise to transform the "Anytown Health System." Anytown is a place where about 300,000 average Americans struggle with rising health care costs, eroding quality of care, declining workforce productivity, entrenched inequity, and worsening population health. Each team had a temporary innovation fund of $24 million for the next five years (about 1% of the annual health care costs) and invested it to try to transform health system performance sustainably over the next 25 years. They used the simulator to balance various risk initiatives, care initiatives, capacity initiatives, cost initiatives, and finance initiatives and evaluated outcomes such as health care costs per capita, death rate including deaths from disadvantage, adequacy of preventive care, productivity, programs costs, net costs, and net productivity.
For more information about Re Think Health, check out their website.
Thanks to Dr. Newton for arranging the event and to Dr. Gilliland for providing this summary of the simulation for the UNCsim community.
---