Area L AHEC Offers Socially Distanced Health Careers Summer Camp
In mid-July, Area L AHEC, the Wilson Education Partnership (WEP), and Barton College offered a 5-day summer camp to thirteen high school students who had expressed interest in pursuing careers in health care.
Summer pathway programs were previously held at all four hospitals in the Area L AHEC region. Due to COVID-19 restrictions, students are unable to attend programs at those facilities. Alternatively, this summer's camp was hosted by Barton College in Wilson, North Carolina. All participants underwent wellness checks and symptom screenings upon arrival, wore protective masks, and practiced careful social distancing and handwashing.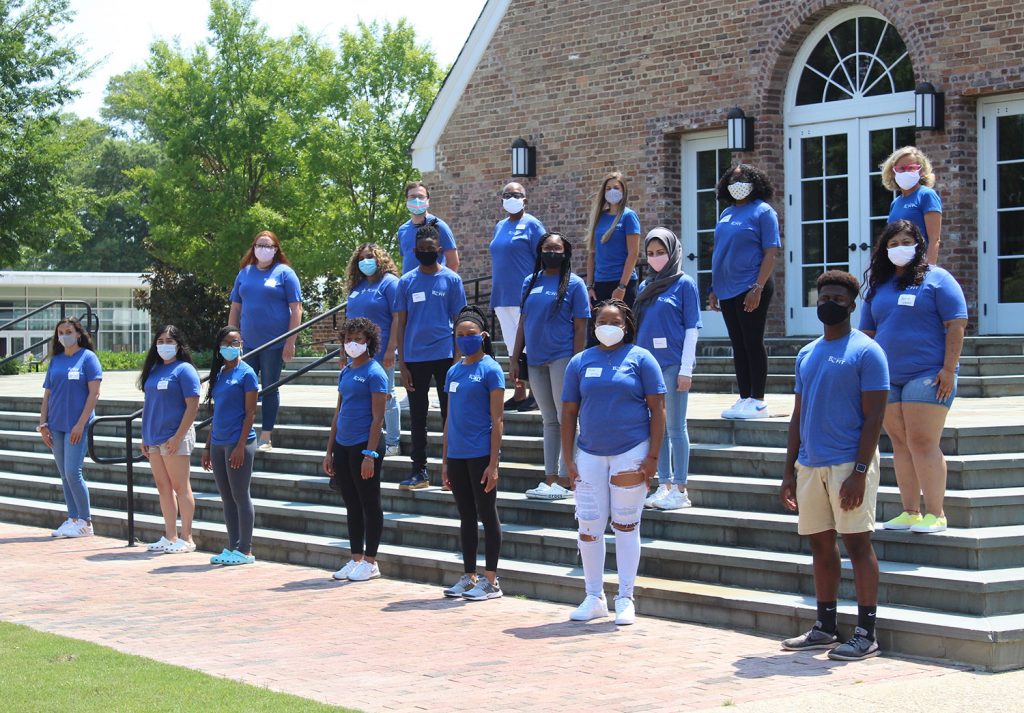 Students participated in simulation labs in the nursing and biology departments that focused on respiratory health and completed hands-on learning about how viruses affect the lungs. The students were also able to participate in a Stop the Bleed course where they learned how to stop bleeding from minor cuts and limb-threatening injuries.
Area L AHEC Scholars also offered a panel discussion on the statewide health careers program as well as specifics about Barton College's academic offerings. All students were provided information on college admissions requirements. Students also participated in self-care activities and discussions on health disparities and the importance of service involvement.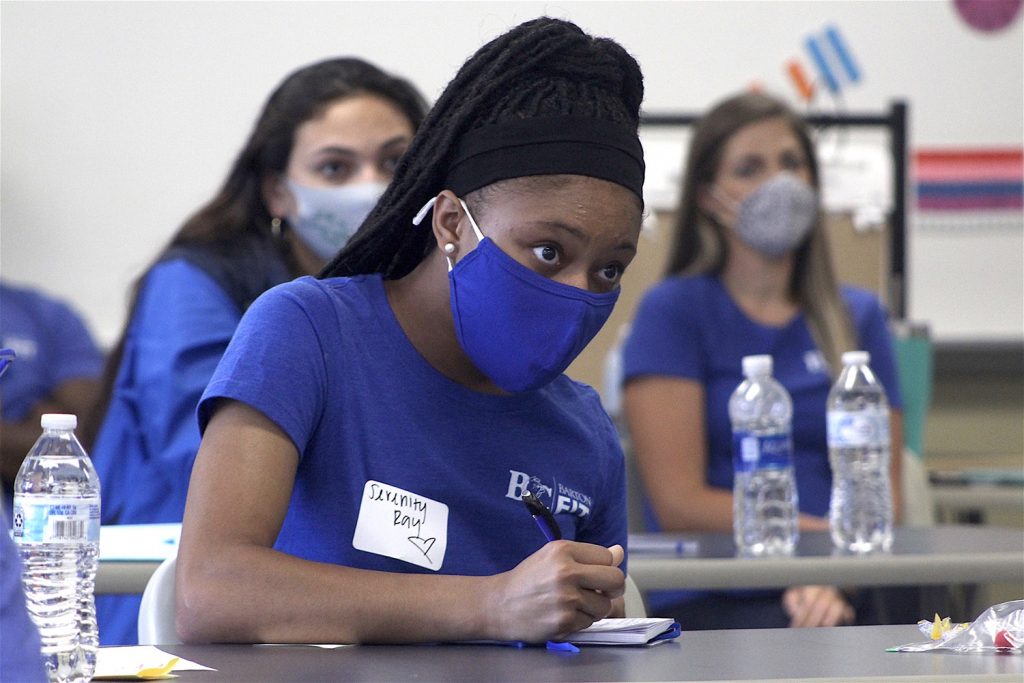 Rania Benlerneb, a senior at Fike High School, said the camp was a positive experience. "I learned about different health specialties," Rania shared. "We talked about what we wanted to be and how we could get there."
The NC AHEC Program is grateful for the willingness of Barton College to allow students to experience this health careers camp on their campus and for the financial support of the WEP and the Healthcare Foundation of Wilson. Learn more about pathway programs offered by Area L AHEC by visiting arealahec.org.
WITH SUPPORT FROM DEBBY FUTRELL
PHOTOGRAPHY BY DREW C. WILSON | THE WILSON TIMES
---