Beckie Knight Named Senior Director of Operations at NC AHEC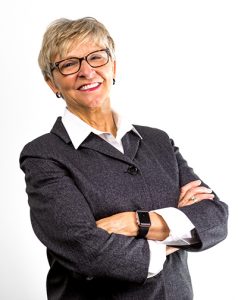 PLEASE NOTE: Greensboro AHEC is now known as Piedmont AHEC. The organization's name changed on February 1, 2023.
Beckie Knight has joined the NC AHEC Program Office as Senior Director of Operations.
Beckie started her career at AHEC as a Nursing Coordinator at Greensboro AHEC in 1983. She moved to the Deputy Director position in 1985 and was the Director of Greensboro AHEC from 2004 until her retirement in 2012. She returned to Greensboro AHEC to serve as Interim Director in 2016 until the hire of the new Greensboro AHEC Executive Director and CAO, Dr. Dereck DeLeon.
In August 2018, Beckie became a part-time staff member of the NC AHEC Program, leading continuing profession development until being hired full time as the Senior Director of Operations in January 2019.
"I am so glad we were able to talk Beckie out of retirement and bring her back into the fold full-time," stated Hugh Tilson, Director of the NC AHEC Program. "We are lucky to have Beckie's more than 30 years of extensive leadership experience and insight into all things AHEC."
As Senior Director of Operations, Beckie provides day-to-day leadership and oversees finance, information technology, operations, and communications at the NC AHEC Program Office and leads key initiatives. She is currently working on a number of significant projects, including the development of a new strategic plan for the NC AHEC Program and NC AHEC's role in supporting the NC Medicaid transition to managed care. She continues to serve as the statewide leader for continuing professional development.
"I'm sure most would wonder why I'm still not retired!" shared Beckie. "It's really pretty simple. Everyone tells you that once you can retire you have the freedom and opportunity to do anything that makes you happy. Working with the people of the NC AHEC Program makes me happy. It has always been meaningful work to me and having the opportunity to share that work with so many bright and dedicated people, well, that is what I call happy."
---