Caroline Orth Named Communications & Marketing Manager at NC AHEC Program Office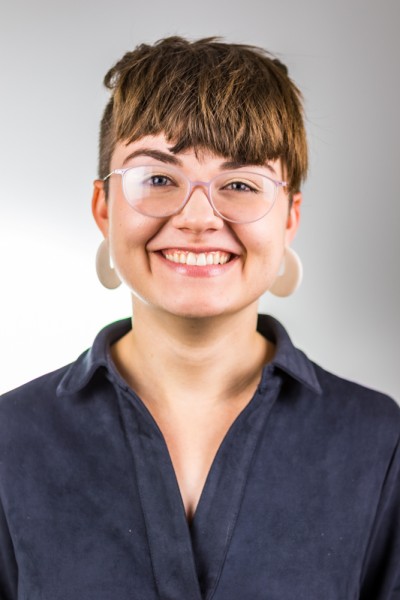 Caroline Orth has assumed the role of Communications & Marketing Manager for the NC AHEC Program Office effective August 19, 2019. Caroline brings professional writing and brand development experience in both higher education and nonprofit settings to the team.
"We are excited to welcome Caroline onboard," stated Beckie Knight, Senior Director of Operations. "Her expertise will support our day-to-day messaging and statewide communications strategies. I'm thrilled to have her in the NC AHEC family."
Caroline joins NC AHEC from the Department of Allied Health Sciences at the UNC School of Medicine, where she supported departmental communications projects and clinical education initiatives. Previously, Caroline completed internships at several literary arts nonprofit organizations on the East Coast, including Split This Rock in Washington, D.C., where she managed the rebranding of their youth programs division and developed marketing kits to promote program offerings and curriculum resources to public school administrators.
"Connecting with our key audiences, including our nine regions, is crucial," added Hugh Tilson, Director of the NC AHEC Program Office. "We're lucky to have Caroline's insight to help us achieve this."
A Baltimore native, Caroline earned her Bachelor of Fine Arts in Creative Writing from the University of North Carolina Wilmington in May 2018, where she served on editorial boards for a number of university publications and tutored students in scholarly and creative writing. She also obtained a Certificate in Publishing from the Publishing Laboratory at UNCW, where she interned for the literary imprint Lookout Books, supporting grant writing projects and a successful cover art pitch for the press's lead title. Caroline is currently pursuing a Graduate Certificate in Digital Humanities from the University of North Carolina at Chapel Hill.
"As a creative professional, I've always felt most confident in work that is mission-driven, which is what drew me here," Caroline said. "NC AHEC has made significant progress in its communications efforts over the past year, and it's an incredibly exciting time to continue telling this story."
You can follow along as NC AHEC works to recruit, train and retain the health care workforce needed to support rural and under-resourced communities across the state. Keep in touch with our latest news on Twitter, Facebook, and at ncahec.net.
---