Meet Kevin FitzGerald, Interim Director of the NC AHEC Program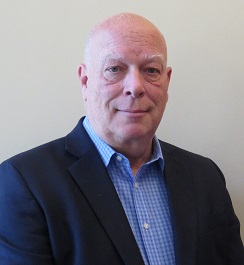 Kevin FitzGerald, a veteran of several senior leadership roles at UNC and UNC Health Care, stepped in as interim director of the NC AHEC Program on June 1, 2018, replacing Dr. Warren Newton, now the president and CEO elect of the American Board of Family Medicine. Kevin (he insists we call him Kevin) is also serving as a consultant on the national search committee for a new NC AHEC Program Director. You can read more about Kevin's impressive career in this official announcement. However, in an effort to get to know him better, we asked Kevin a few important questions.
Q: What interested you about the interim director position at NC AHEC?
A: I welcome the opportunity to continue to serve the state. I'm a long-time admirer of AHEC as an extension service of the collective universities to support the highest quality of care and workforce in the state.
Q: What opportunities and/or challenges do you see for NC AHEC in the months ahead?
A: The three main opportunities I see for AHEC in the coming months are: 1) helping the state implement new Medicaid models of care, especially in rural and other underserved areas of the state; 2) addressing/working to assure sufficient precepting of students and availability of residencies; and 3) improving interdisciplinary education to support new models of team-based care. These are also the main challenges.
Q: What's the most important thing you've learned in your career?
A: [After some thought] That public service is a privilege, and that the state's residents depend on the highest quality of care and services.
Q: Now, on to the important stuff. As a recent retiree, what's your favorite way to spend your time?
A: Why, working half-time at AHEC! [Laughter] I'm pretty active. I really enjoy bicycle riding with my wife.
Q: What is your favorite season?
A: Autumn.
Q: Where/how did you spend your most recent vacation?
A: We went on a safari in South Africa at the end of last year—that was a blast—and we went to Israel in January.
Q: What do you like to read?
A: I read four newspapers a day—the Wall Street Journal, The New York Times, the Raleigh News & Observer, and the Washington Post.
Q: What's something you're interested in that most people aren't?
A: [More thinking…] I collect vintage fountain pens as a hobby. I have some that are from the turn of the last century.
Q: What's the last thing you Googled?
A: [Checking his phone…] Viva Chicken, a new Peruvian restaurant in Raleigh. Right before that, I Googled Airbnb for a place to stay in Oxford, England. We're visiting our daughter there in September; she's on the faculty there. She's a researcher in the School of Government and looks at the social impact of financing. We have three children; all are Carolina grads. My son, the oldest, was in American studies and is a musician, researcher, and writer. Claire is on the faculty at Oxford. And Anna Grace is an anthropology major getting a Master of Landscape Architecture at NC State.
---