Newton Transitioning to ABFM, FitzGerald Named Interim NC AHEC Program Director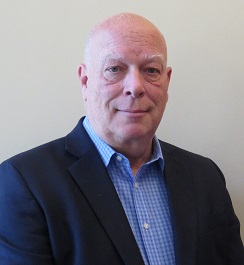 Kevin FitzGerald, who has served in several senior leadership roles at UNC Health Care and the University of North Carolina, has been named Interim Program Director of the North Carolina Area Health Education Centers (NC AHEC).
Warren Newton, MD, MPH, a national leader in practice redesign, continuing professional development, health careers programming, and innovation in graduate medical education, has served in the role from 2013 – 2018. Newton will assume the role of President and CEO Elect of the American Board of Family Medicine (ABFM) July 1.
"It is bittersweet to lose a valued and trusted colleague like Warren, but as he leaves the UNC School of Medicine to become President and CEO of the American Board of Family Medicine, I know we will see his contributions to the field of family medicine continue to shape and improve care for patients across the country," said William L. Roper, MD, MPH, Dean of the UNC School of Medicine and CEO of UNC Health Care.
Kevin FitzGerald, MPA, who will assume the role of Interim Program Director with a start date of June 1, is a veteran of several senior leadership roles at both UNC Health Care and the University of North Carolina.
FitzGerald retired in 2016 from the University of North Carolina System after serving as Senior Vice President and Chief of Staff to Presidents Tom Ross and Margaret Spellings. Prior to serving at the University System Office, FitzGerald worked at UNC-Chapel Hill where he was the founding Director of the Center for Public Technology at the School of Government, Special Assistant to the Chancellor for Government Affairs, and Vice Dean for Finance and Administration and Chief of Staff at the UNC School of Medicine and UNC Health Care.
"I am excited about this opportunity to once again serve the people of North Carolina and help our state meet its critical health care workforce needs," FitzGerald said.
NC AHEC is a statewide network founded in 1972 to improve the supply, distribution, quality, diversity, and retention of the state's health workforce, with a focus on addressing the needs of underserved populations, promoting primary care and prevention and improving the quality of health care. AHEC has nine regional AHEC centers, each of which is governed by an independent board or are part of a larger academic health system. Each regional AHEC provides continuing professional development, support for community preceptors, health careers exposure, library services, and practice support to primary care providers in their regions; six of the nine regions sponsor residency programs in primary care or needed specialties. AHEC's overall vision is to help transform health education and services, working across professions, across the continuum of care and across the state.
The primary responsibilities of the Program Director include providing overall direction for NC AHEC, overseeing the organization's budget and program office, managing health workforce planning and development initiatives across a range of health professions, fostering collaboration among academic programs and organizations across the state, and representing the organization on the state and national level.
A search committee led by Cristy Page, MD, MPH, Chair of the UNC School of Medicine Department of Family Medicine, has been established and will conduct a national search for permanent Program Director for AHEC.
---