Dr. Lawrence Cutchin Receives Glenn Wilson Award for Public Service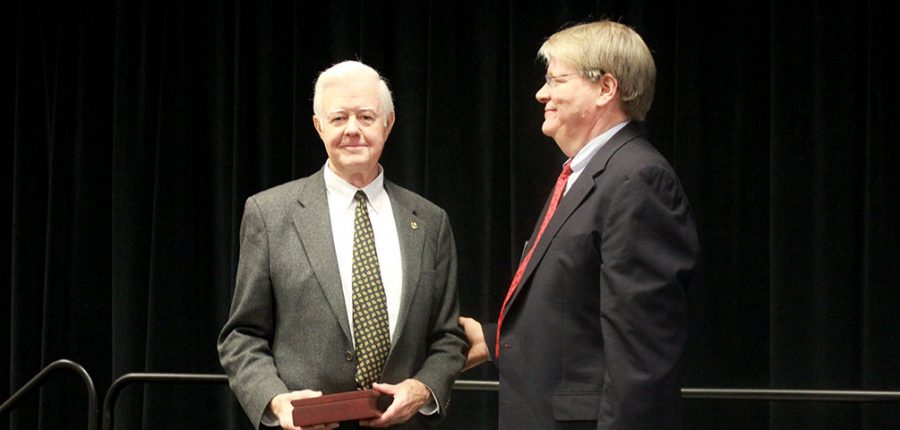 Dr. Lawrence M. Cutchin of Greenville, North Carolina, is the 2017 recipient of the Glenn Wilson Award for Public Service. Presented at the NC AHEC statewide conference in Chapel Hill on December 8 by Dr. Warren Newton, director of the North Carolina Area Health Education Centers Program, the award honors Cutchin for his demonstrated leadership, his service as an educator and pediatrician, and his work to improve the health of rural communities.
"The Glenn Wilson award is named after the first AHEC Director, and celebrates lifetime achievement in improving access to care, " Newton commented, "and I can think of few people more deserving that Dr. Cutchin. In bringing students to Tarboro, in developing community education for nurses, and in many other ways, he was one of those who created the AHEC model and the AHEC system."
Cutchin graduated from the UNC Chapel Hill School of Medicine in 1962 and completed his pediatrics and internal medicine residencies at North Carolina Memorial Hospital in Chapel Hill before returning to Edgecombe County, where he played a major role in the creation of the North Carolina AHEC Program. His work with Dr. Reese Berryhill and Dr. Glenn Wilson to develop a community medical program to expose medical students to rural medicine and attract new doctors to practice in eastern North Carolina became the focal point for the creation of community-based teaching activities and stimulated improvement in community services. When UNC received federal funding to improve small-town and rural health care in 1972, Cutchin's innovative work resulted in UNC choosing Tarboro as one of the state's first AHECs. Other centers were planned and developed in Charlotte and Wilmington. Because of his instrumental role in these efforts, Cutchin was named the first director of Area L AHEC in Rocky Mount, North Carolina, making him one of the original AHEC directors in the nation. He served as director of the Area L AHEC for 13 years, returning in 2013 to serve on the Area L AHEC Board; he is currently in his fourth year as chair.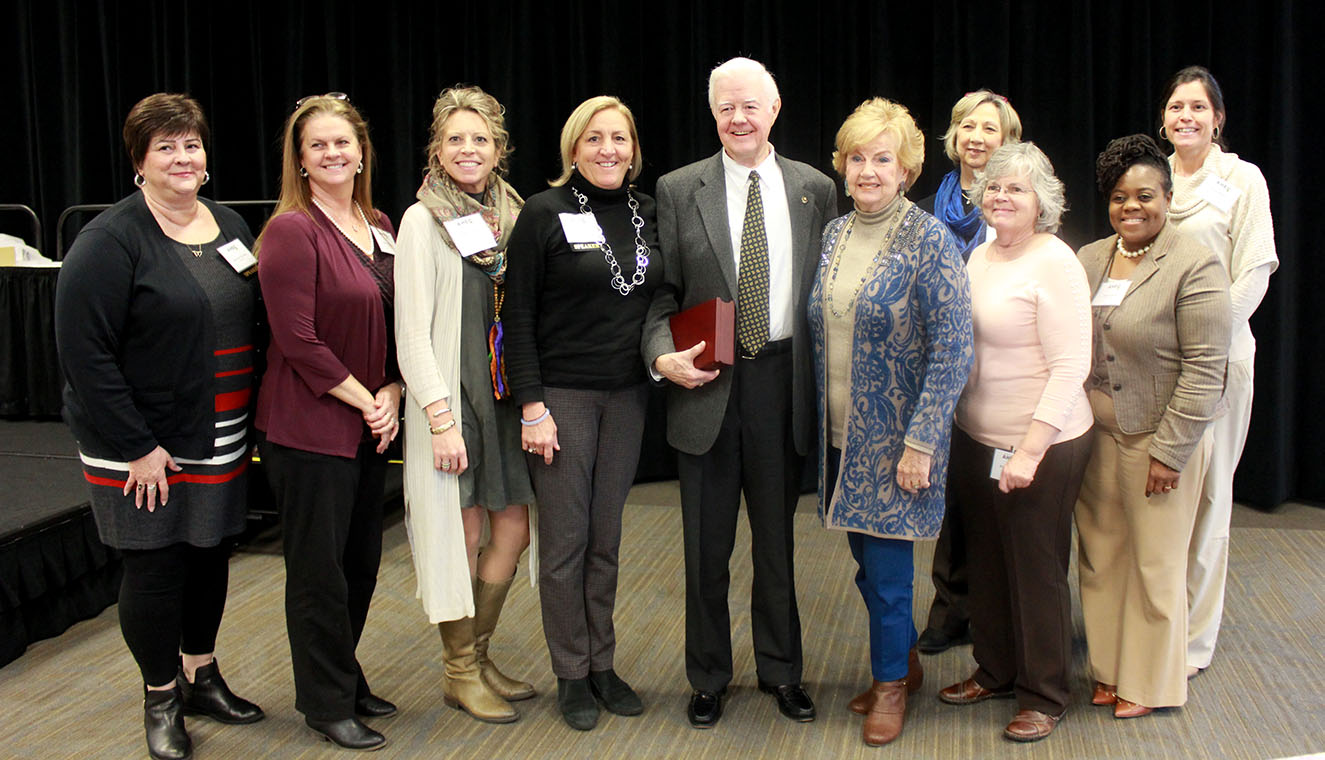 Cutchin has been a practicing pediatrician in Greenville, North Carolina, for more than 54 years. As a dedicated educator, he has influenced large numbers of medical students and young physicians to follow in his footsteps and commit their careers to providing health care to rural areas. Cutchin recently stepped down as preceptor for the Brody School of Medicine, but still works part time with the Community Care Program of Eastern Carolina.
"At the NC AHEC directors' retreat in August, Dr. Cutchin described his work with Dr. Berryhill and Dr. Wilson toward creating unique experiences for medical students in eastern North Carolina. After seeing the expressions on the faces of those in the room and hearing the discussion, I knew he was the perfect candidate for the Glenn Wilson Award," said Debby Futrell, president and CEO of Area L AHEC. "I am so fortunate to have Dr. Cutchin serving as chair of our board, and I am so happy that he has been recognized with this great award. He is very deserving."
More about the Glenn Wilson Award for Public Service
Initiated in 2006, the Glenn Wilson Award for Public Service pays tribute to Wilson's numerous contributions in founding the North Carolina AHEC Program, his leadership in establishing a structure of partnerships between communities and academic health centers as the basis for the organization of the AHEC program, and his lifelong commitment to social justice and improved access to quality health care for the state's most vulnerable communities. Visit ncahec.net for more information.
---