NC AHEC Practice Support Program Featured in NCMJ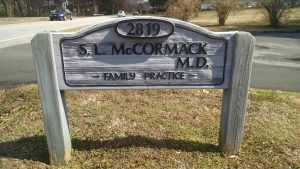 The September-October issue of the North Carolina Medicine Journal (NCMJ) on Medicaid Transformation features an article by Deputy Director of NC AHEC Practice Support Debbie Grammer. In "How to Succeed Under Medicaid Managed Care," Grammer draws on experience with primary care practices working on value-based care to imagine what success might look like under Medicaid Managed Care in North Carolina. The article introduces three clinics who participated in the NC AHEC Practice Support Program and how they are navigating the new payment model by identifying practice goals and utilizing the Practice Inventory Tool with assistance from our Practice Support coaches.
"If a practice is going to make changes to adapt to Medicaid Managed Care or other value-based initiatives, they will be more successful if the changes also work for them," Grammer writes. "Once a practitioner has determined their top goals or concerns, they can approach actions or changes in the greater spirit of moving toward what matters to them."
To access the full article, visit ncmedicaljournal.com. To learn more about how the NC AHEC Practice Support team can work together on what matters to you, please contact us.
---