2019 Payne Fellowships Awarded to Two Charlotte AHEC Education Specialists
PLEASE NOTE: Charlotte AHEC is now known as South Piedmont AHEC. The organization's name changed on June 5, 2023.
Two Charlotte AHEC employees, Jessica Dietrich and Chanyne Cupil, received 2019 John Payne Fellowships to further their professional interests and explore innovative educational efforts. Payne Fellowships are awarded annually to two or more non-medical AHEC faculty or staff to support continuing professional development relevant to the NC AHEC Program.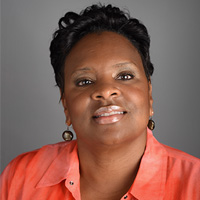 Chanyne Cupil will use the fellowship funds to take a two-day course on advanced diversity and inclusion strategies at the Industrial Labor Relations School at Cornell University. Chanyne, an education specialist on the allied health, public health, and behavioral health team, has been with Charlotte AHEC for seven years. She is actively engaged as a member of the CRAM Teammate Engagement for Medical Education and has served as a Compassion Champion Lead for Atrium Health for five years. Chanyne constantly takes advantage of professional development and educational opportunities at Charlotte AHEC, Atrium Health, and throughout the community—as a Red Cross volunteer, a Mecklenburg Advisory Council member to the Local Government Federal Credit Union, and through a variety of volunteer and leadership roles and board positions, including 20 years volunteering at Charlotte-Mecklenburg schools.
"My passion has always been working with the community and seeking opportunities to work toward equality, justice, and diversity," Chanyne stated.
Chanyne has received various accolades and awards throughout her career, including two prestigious Atrium Health Key Employee Engagement awards. In 2017, she successfully completed the Atrium Health Office of Diversity & Inclusion's Diversity Certificate Program. She holds a BS in Marketing & Finance from Central State University in Wilberforce, Ohio.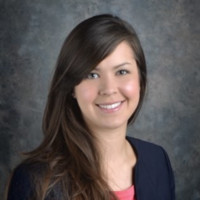 Education Specialist Jessica Dietrich, MEd, has worked for Charlotte AHEC for six years. Her experience with Charlotte AHEC spans across multiple continuing professional development (CPD) disciplines, including care management, leadership, dental, continuing medical education, and online education. Jessica holds a Bachelor of Science in communication studies with a minor in human resource development from James Madison University and a Master of Education in training and development from North Carolina State University. In fall 2018, she completed the Articulate Storyline Fundamentals Certificate and is looking forward to increasing her knowledge of online education development as a 2019 John Payne Fellowship recipient.
These fellowships are just as important for AHEC as they are for employees. Since 1999, the NC AHEC Program Office has awarded Payne Fellowships to 48 non-medical faculty, helping everyone keep pace with current standards and cope positively with change while developing a greater understanding of the impact of AHEC's mission. Fellowship recipients return to work and share what they have learned, often presenting their new knowledge at AHEC statewide conferences. Their enthusiasm is contagious.
About the John Payne Fellowship
The John Payne Fellowship honors the memory of John Payne and his nearly 25 years of contributions to the NC AHEC Program. The fellowship memorializes Payne's leadership of AHEC and his lifelong commitment to community-based education, his love of travel, and his interest in exploring new ideas. Visit ncahec.net for more information about the John Payne Fellowship, including eligibility, application procedures, and former fellowship recipients.
---