NC AHECs Celebrate Rural Nursing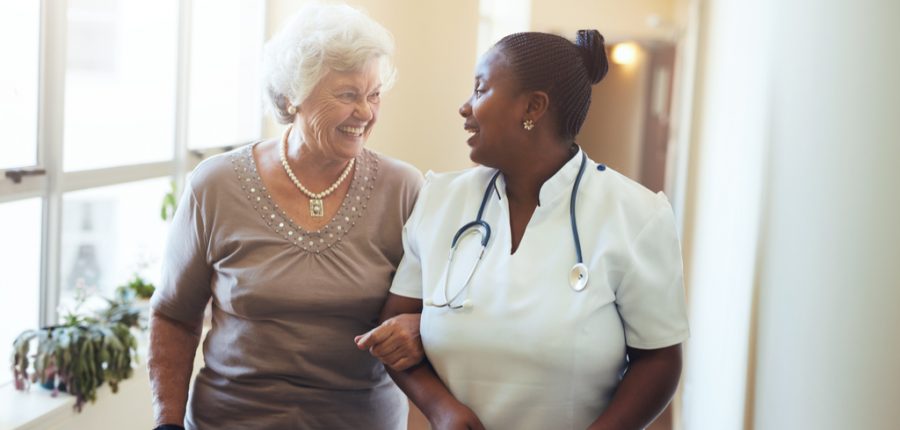 More than 300 nurses from across the state will attend the Inaugural Statewide Celebration of Rural Nursing on Friday, December 1, 2017. Organized by the NC AHEC Nurse Council for rural and public health nurses who are caring for people in underserved areas of North Carolina, the concurrent conference will take place in six locations selected for accessibility to rural nurses:
Edgecombe Community College's Tarboro Campus;
Turnage Theater in Washington;
Robeson Community College in Lumberton;
Davidson Community College in Thomasville;
Western Carolina University Cullowhee; and
Isothermal Community College in Spindale.
All nine Area Health Education Centers that are part of the North Carolina AHEC Program collaborated to provide this opportunity for networking and education. The conference provides support mechanisms for practicing rural nurses by creating an open environment where they can share and discuss clinical, organizational, developmental, and emotional experiences among their peers.
Dr. Warren Newton, Vice Dean of UNC Chapel Hill School of Medicine and Director of NC AHEC, will welcome attendees, and two statewide keynote addresses will be broadcast live to all six locations, linking the regions and setting the theme for the conference. Each AHEC is offering additional live, on-site presentations that focus on regional topics, including social determinants, health disparities, migrant health care, workforce challenges, and disaster preparedness.
"Nurses play a critical role in the health and health care of North Carolinians, especially in rural areas where they are stretched to meet community needs," stated Karen Duffy Stallings, RN, Associate Director of NC AHEC. "I am proud of the 'Celebration of Rural Nurses,' created by the NC AHEC Nurse Council, a partnership of all nine AHECs."
As a bonus, attending nurses may earn 5.25 CNE contact hours, 5.0 contact hours, and 0.5 Continuing Education Units.
"Continuing Professional Development is being provided to nurses in all six locations using a creative approach of blended learning and addressing pressing health issues for which nursing engagement and leadership is so important," added Stallings.
In addition to providing regionally focused services, the NC AHEC Nurse Council works collaboratively with the North Carolina Future of Nursing, the North Carolina Nurses Association, the North Carolina Board of Nursing, and a wide variety of nursing groups to accomplish statewide initiatives and goals. The council serves as an important forum for sharing ideas, approaching specific problems, and responding to statewide challenges and issues.
About NC AHEC
The North Carolina Area Health Education Centers Program was established in 1972 to meet the state's health and workforce needs. NC AHEC provides educational programs and services that bridge academic institutions and communities to improve the health of the people of North Carolina with a focus on underserved populations. Visit ncahec.net for more information.
---