Mary Wilson, PhD, RN, at Eastern AHEC Named One of the Great 100 Nurses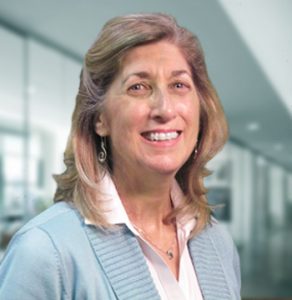 Mary Wilson, PhD, RN, of Greenville has been selected as one of the Great 100 Nurses in North Carolina by The Great 100, Inc., for 2018. The Great 100 is a nonprofit organization dedicated to annually recognizing the top 100 nurses in the state and awarding nursing scholarships to deserving students.
"Being named one of the Great 100 Nurses of North Carolina is a true honor," stated Mary. "I am both humbled and most grateful to receive this recognition."
Wilson, assistant director of nursing and allied health education at Eastern AHEC and the 99 other recipients were selected based on their outstanding professional abilities and commitment to patients, health care, and their communities. These individuals present a positive, professional image of nursing.
Mary earned her PhD in nursing from East Carolina University and has more than 30 years of nursing experience in both the clinical and academic settings. She joined Eastern AHEC in 2016; her role as assistant director of nursing and allied health education includes the planning, coordination, implementation, and evaluation of continuing education programs for health care professionals.
"I am most proud to be a member of the nursing profession and to be able to serve others in various health care and academic settings," commented Mary. "Throughout my career, I have been privileged to touch the lives of many patients and families when they were challenged with chronic or acute illness. In my years as nursing faculty, I have also been fortunate to help shape the hearts and minds of future nurses."
This year's award recipients will be honored at a black-tie gala at the Benton Convention Center in Winston-Salem, North Carolina, on October 20, 2018.
Visit great100.org to view all 100 2018 recipients and for more information about The Great 100 award.
---