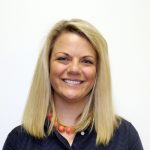 Jenny Fitter, Practice Support Consultant, Southern Regional AHEC
Jenny Fitter, MPH, was hired on June 1, 2016 as a practice support consultant for Southern Regional AHEC at the local and state level for the implementation of Practice Support services. Working with physicians and other patient care providers, Fitter (photo left) will support the Practice Support initiative by providing on-site consultation designed to meet the required metrics for successful implementation and use of electronic health records (EHRs) in physician practices and associated quality improvement initiatives.
---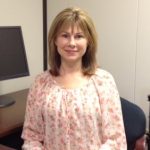 Kristen Murphy, Project Coordinator for Mental Health, Wake AHEC

Wake AHEC welcomes Kristen Murphy as a project coordinator for mental health programming. She has over 10 years' experience in office management with much time spent in planning and coordinating meetings, events and special projects. Murphy (photo left) previously worked for the State of North Carolina Department of Health and Human Services/Division of Medical Assistance in Raleigh as a processing assistant.
---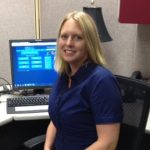 Lora Wright, Quality Improvement Consultant, Heart Health Now, Wake AHEC

Wake AHEC is pleased to have Lora Wright as quality improvement consultant for Heart Health Now. Wright (photo left) comes to Wake AHEC from West Virginia where she was director of urgent care & occupational health at Valley Regional Enterprise, Valley Health in Martinsburg. She has a passion for improvement and over 10 years facilitating Lean in physician practices.
---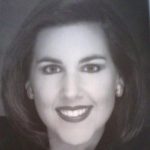 Jessica Williams, Director of Practice Support Services, SEAHEC

SEAHEC President/CEO Joe Pino, MD, has announced that Jessica Williams has accepted the position as director of Practice Support Services at SEAHEC. Williams (photo left) is no stranger to the organization as she has been serving as a practice support/quality improvement consultant within the Practice Support team for the last 5 ½ years. She will function in a dual role as director and consultant, continuing to serve practices in the six-county region (New Hanover, Brunswick, Columbus, Pender, Bladen, and Onslow) with meaningful use, Patient Center Medical Home, and other quality improvement initiatives. Please join SEAHEC in congratulating Williams on her new leadership position.
---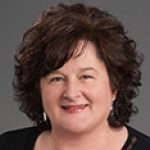 Jennifer Sherrill, MSSL, Practice Support, Northwest AHEC
Please join Northwest AHEC in welcoming Jennifer Sherrill, MSSL, as the newest member of the Practice Support Services Team effective April 18, 2016. Sherrill (photo left) was most recently an adjunct instructor in the Healthcare Management Program at Catawba Valley Community College, one of the Northwest AHEC's long time partners. She brings a wealth of experience in the practice support arena of almost 20 years due to her roles such as office manager, EMR manager-trainer and insurance and billing specialist for an obstetrics and gynecology practice in Hickory, NC. Sherrill received her master of science degree in strategic leadership from the University of Charleston in Charleston, WV, and her bachelor of science in business administration from Gardner-Webb University in Boiling Springs, NC.
---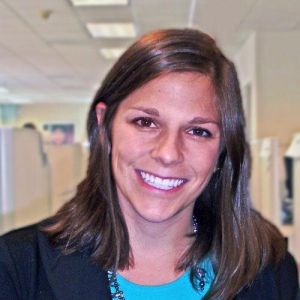 Eleanor Wertman, Student Research Assistant, NC AHEC Program Office
Congratulations to Eleanor Wertman (photo left), who graduated in May 2016 from UNC's Department of Health Behavior's MPH program. For two years, the NC AHEC Practice Support Program has benefited from her experience using quality improvement approaches to develop, implement, and evaluate interventions to improve clinical and population health outcomes and organizational processes. We relied on her Qualtrics/Survey expertise and her ability to quickly adapt to project requirements. Thanks Eleanor!
---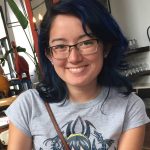 Grace Lane, IT Student Support Staff, NC AHEC Program Office
Congratulations to Grace Lane, "our" recent graduate. The NC AHEC Program Office IT team is grateful for her service as a student employee and wishes her the very best in all that she does. Lane (photo left) graduated from UNC-Chapel Hill in May 2016, and is off to Atlanta to start a new job!
---