Mental Health Advocate Jessie Close Headlines 2016 Clinical Update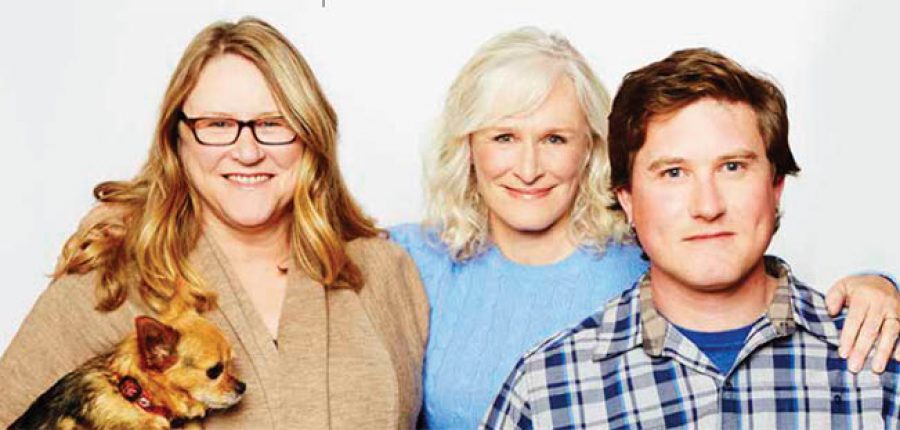 On March 2-3, 2016, Southern Regional AHEC and Wake AHEC are jointly presenting the 2016 Clinical Update and Psychopharmacology Review at the McKimmon Conference Center in Raleigh.
The conference is jointly sponsored by: Duke Department of Psychiatry, UNC-Chapel Hill Department of Psychiatry, NC Psychological Association, NC Psychiatric Association, NC Division of MH/DD/SAS, and the Governor's Institute on Substance Abuse.
Featured speakers will include Jessie Close, ambassador for Bring Change 2 Mind, a not-for-profit organization founded by Jessie's sister, actress Glenn Close. Jessie Close (photo above, left to right, with sister Glenn, and son Calen) fights stigma and misunderstanding to create a clearer picture of mental disorders. Her own struggle with bipolar disorder and alcoholism provides the backbone to a courageous story and an enlightened perspective on the state of health in America.
Another featured speaker is Lori E. Raney, MD, a leading authority on the collaborative care model and the bidirectional integration of primary care and behavioral health. Her work focuses on design and training of multidisciplinary teams to implement evidence-based practices to improve the identification and treatment of mental illness in the primary care setting and improve the health status of patients with serious mental illness in behavioral health settings.
Other topics will include: Gun Violence and Mental Illness, Mental Health in Disaster Response, Addressing the Impact of Trauma on Children, and The State of Mental Health Services in North Carolina.
For more information, please visit http://www.aheconnect.com/ncahec/eventdetail.aspx?EventID=46926
---