SEAHEC Launches Our Community Link in Wake of Opioid Crisis
SEAHEC and New Hanover Regional Medical Center launch Our Community Link, a new resource to combat the opioid crisis.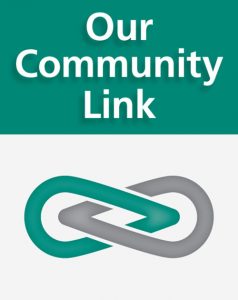 When Wilmington was named the number one city in the nation for opioid misuse by the Castlight Survey in April of 2016, South East AHEC responded. SEAHEC convened many disparate groups, organizations, and stakeholders who represented various community systems, forming what is now known as the Community Partners Coalition. CPC currently has more than 130 active members who represent the various sectors needed to form a community action plan.
One of the strategies of the CPC's action plan to reduce harm from opiates was to create a web-based platform to connect community members and providers to services and resources, such as substance use and mental health treatment, health care, financial assistance, transportation, housing, and more.
The SEAHEC Legacy Foundation provided funding to initiate the web-based platform, called Our Community Link (ourcommunitylink.com). Following the initial launch, New Hanover Regional Medical Center now sustains the initiative.
Olivia Herndon, director of mental and public health at SEAHEC, founded CPC and was the force behind the awarded grant monies. Olivia took ownership of Community Partners Coalition project, orchestrating it to fit into New Hanover Regional Medical Center's 2017 mission statement, Leading Our Community to Outstanding Health.
Users have conducted more than 15,000 searches for community services and resources since Our Community Link's go-live date in June of 2018, making it clear that this was a needed resource for community members to seek information. Our Community Link has also proved to be a useful tool for health care providers in SEAHEC's five-county region (New Hanover, Pender, Brunswick, Duplin, and Columbus counties).
Numerous community providers have shared extremely positive feedback on Our Community Link. SEAHEC attributes the wide use of the platform by providers to various marketing strategies within the organization and through communication and utilization by SEAHEC's practice support team, a group of dedicated professionals who provide consultations to medical practices in the region.
"One of the things I most value about Our Community Link is the data we are able to get from the searches people are making." Herndon said. "For example, we know that over 30 percent of the searches are seeking resources for housing, and we are able to determine, based on zip codes, where people are seeking services, allowing us to take this information and work with community leaders to develop a coordinated plan to address issues, such as housing, in our region. I hope that we'll be able to continue to use the data that we get from the platform to continue to improve health and wellness in our region."
About SEAHEC
South East Area Health Education Center (SEAHEC) is a non-profit organization created in 1972 in an effort to bring medical care services to rural communities. SEAHEC is partnered with New Hanover Regional Medical Center and governed by the NHRMC board of directors. As one of the nine Area Health Education Centers located across the state, SEAHEC is also affiliated with the University of North Carolina at Chapel Hill. SEAHEC collaborates with many organizations to fulfill its mission to improve health in their region by providing training, education, and resources to providers in New Hanover, Pender, Brunswick, Duplin, and Columbus counties. Visit seahec.net for more information about SEAHEC.
---