South East AHEC Launches Reframe Pain Campaign
South East AHEC (SEAHEC) has unveiled an educational campaign to support practices in implementing opioid prescription guidelines into their everyday workflow and to foster conversations between providers and patients to consider complementary therapies for pain management.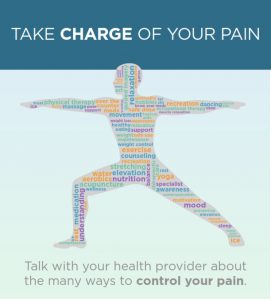 Launched in May 2018, the Reframe Pain campaign supports continuing medical education (CME) opportunities for healthcare providers interested in helping their patients rethink their pain management strategy. The campaign advocates adherence to personal goals aimed at improvement in function—as opposed to following pain scores—and educates providers on complementary pain management therapies to share in their practice.
Co-currently, the SEAHEC-led Community Partners Coalition (CPC) launched an initiative to alert community members to alternative therapies for pain relief. Informational material regarding the use of non-pharmacological resources for pain management and safe tips for opioid use were distributed throughout the SEAHEC region through provider practices, local billboards, and media coverage.
SEAHEC Director Joseph Pino, PhD, MHA, recently led a CME event to support the Reframe Pain campaign in Columbus County. "Beyond the Opioid Epidemic: Putting Guidelines into Practice" was attended by physicians, residents, and other healthcare professionals in Whiteville, NC interested in exploring tools and techniques for de-escalating patients who are seeking opioid prescriptions.
"While we must educate our providers on safe prescribing, it's also crucial that we also better develop our health workforce to more appropriately manage pain through various complimentary therapies," shared Olivia Herndon, Associate Director of Continuing Education at SEAHEC. "Additionally, we felt working with providers to begin to change the conversation about pain with patients was also important, focusing not solely on the absence of pain, but also the improvement in function."
The SEAHEC region—including Brunswick, Columbus, Duplin, New Hanover, and Pender counties—has historically maintained some of the highest opiate prescribing rates in North Carolina. Since the enactment of the Strengthen Opioid Misuse Prevention (STOP) Act in 2017 and rollout of educational programming by SEAHEC and the CPC, the region has seen a drastic decrease in opioid prescriptions, and more importantly, an increase in multi-modal treatments being used to manage pain.
To learn more about the CME opportunities within the Reframe Pain campaign, please contact Olivia Herndon at olivia.herndon@seahec.net or visit our digital course catalog. Follow the NC AHEC Program on Twitter and Facebook to be notified of our resources and offerings available in opioid education.
---