Southern Regional AHEC Residency Retention Rates in NC Increase 100 Percent in Four Years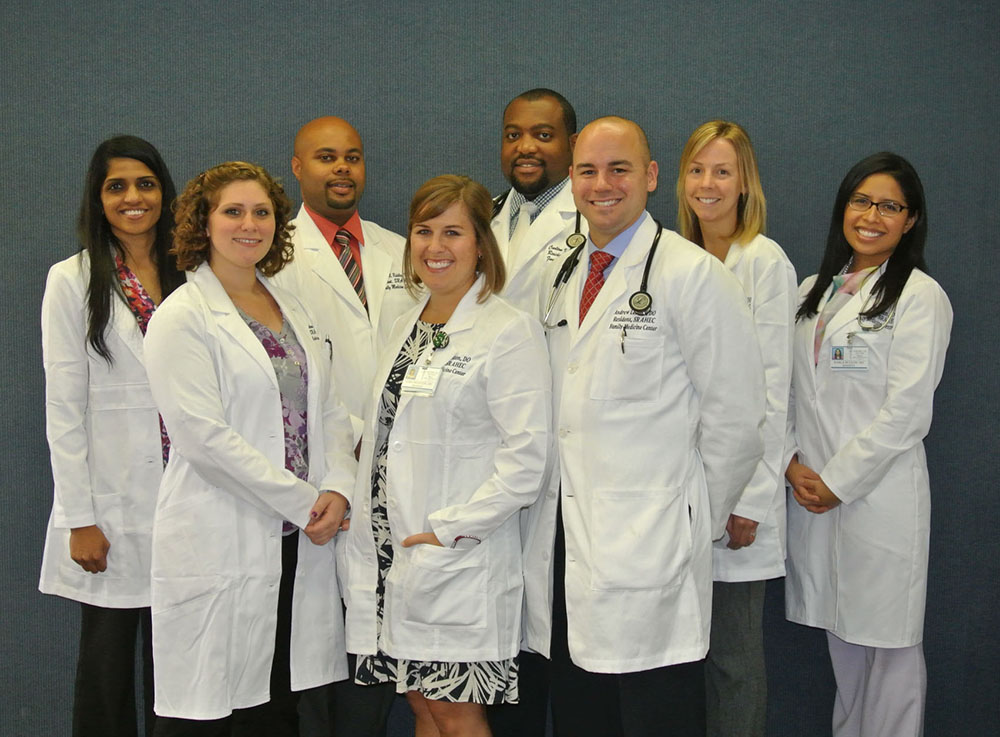 More Graduates are Staying in the Region and the State

The mission of Southern Regional Area Health Education Center's family medicine residency program is to improve health care access by increasing the number and diversity of family medicine physicians in the state and, more specifically, in the SR-AHEC nine-county region. Since its inception in 1974, the family medicine residency program has exponentially increased the regional health care workforce with 214 doctors earning board certification in family medicine. Eight more residents will graduate from the program on Friday, June 29, increasing that total to 222.
A recent article from the Association of Medical Colleges reports that 42 percent of graduate medical education (GME) graduates who attend residency programs in North Carolina stay to practice in the state. Over the past four years, the number of SR-AHEC graduates opting to work with local or regional hospitals as their first job after graduation has been steadily increasing, outpacing the North Carolina average. In 2015, three of seven residency graduates stayed in the region; in 2016, three of eight found work in the region; and in 2017, four of eight graduates stayed to work locally.
The graduation class of 2018 has doubled the number of physicians staying in the region, increasing the retention rate by 100 percent in four years. Six of the eight graduates are not only staying in North Carolina, they also will be practicing in SR-AHEC's region.
Sterling Riddley, MD, will stay at Southern Regional

AHEC

as a Diabetes Fellow.
Karla Bullon, DO, and Carlton Glover, MD, have plans to join Cape Fear Valley Medical Center as hospitalists.
Kara Coleman, DO, will be working in Urgent Care at Cape Fear Valley Health Pavilion North.
Anisha Panicker, MD, will be working for Cape Fear Valley Medical Center's Urgent Care.
Andrew LePorte, DO, will work with First Health Primary Care in Raeford.
PGY III graduates Leah Mickleson, DO, and Sara Swanton, DO, plan to join primary care practices in Georgia and South Carolina, respectively.
Southern Regional AHEC Family Medicine Residency Director Sushma Kapoor, MD, credits several factors for this recruitment and retention success. First is a multifaceted recruitment strategy for improved residency retention. "We have increased the visibility of our program through the number of residency recruitment fairs in our region that our residency manager attends. We host a popular Chief Resident Leadership workshop annually and offer clinical skills workshops to regional medical students. And we are doing an excellent job, to start with, in screening our applicants and identifying those who have local ties to the area."
Second, is the experience that the residents receive. "During their rotations, they are actively involved with the community. This, along with the excellent training they receive through us and Cape Fear Valley Medical Center, makes them want to continue their journey in our wonderful community," added Kapoor. Also, residents are encouraged to start early communications with human resources departments in regional hospitals.
Finally, Dr. Kapoor credits the emphasis placed on resident wellness. Students seek programs where residents are happy and well-supported. They find that happiness and support at SR-AHEC.
"The fact that three of the residency program's six core faculty are graduates reflects the quality and staying power of our program. We are truly a family medicine residency."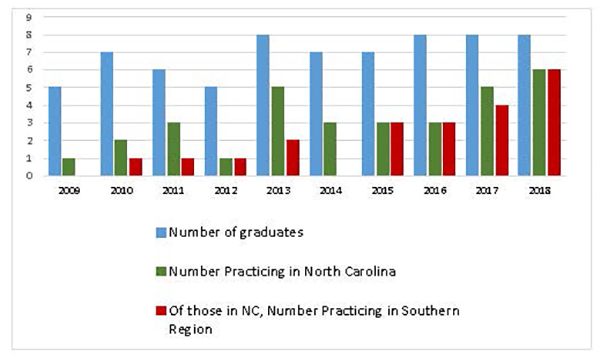 ---