NC AHEC Rural Nursing Conference Featured in NC Board of Nursing Bulletin
PLEASE NOTE: Charlotte AHEC is now known as South Piedmont AHEC. The organization's name changed on June 5, 2023.
May Cheung of Charlotte AHEC, Mona Brown-Ketner of Northwest AHEC, and Claire Mills of Eastern AHEC authored an article entitled "The State of Rural Nursing in North Carolina" in the Summer 2020 issue of the NC Board of Nursing's quarterly bulletin.

"Approximately 40% of North Carolinians, which is about 4 million people, live in one of the 80 rural counties of NC," the article reads. "In these rural areas, individuals have more difficulty accessing healthcare, as there are fewer hospitals and healthcare providers may be scarce. Most of the nurses who serve patients in these rural settings generally live in these communities and can face profound economic challenges in their own families. These hardships can make it difficult for nurses to continue their education beyond the point at which they are licensed. Access to educational opportunities is an important factor that contributes to nurse retention in rural areas."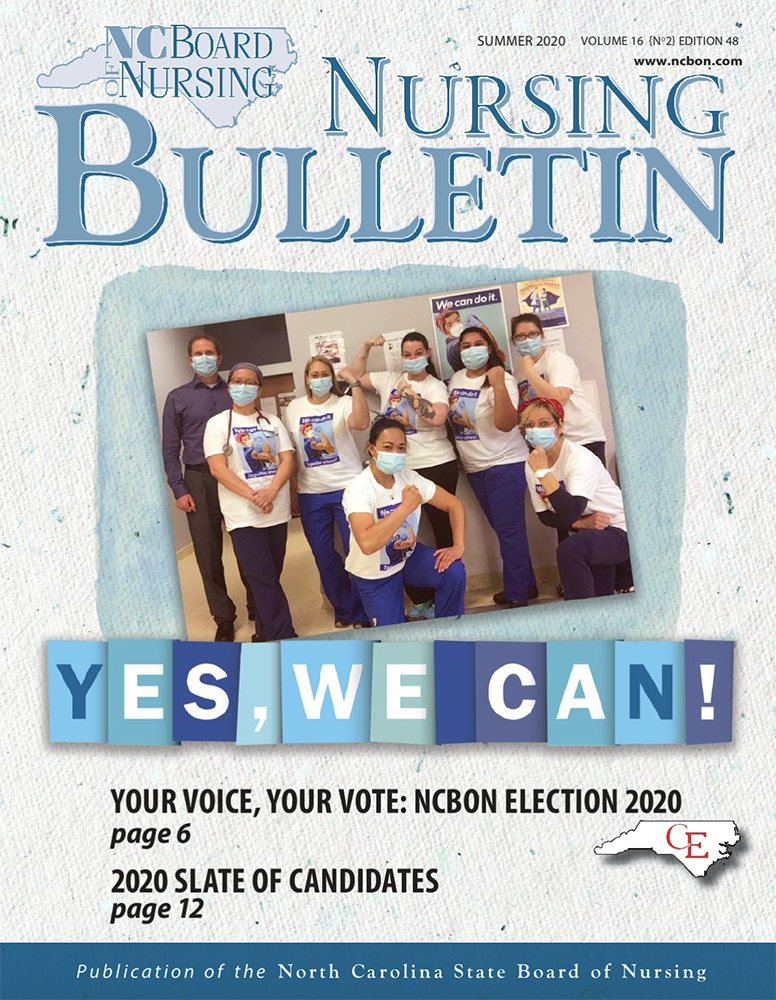 The bulletin offers the upcoming NC AHEC Statewide Rural Nursing Conference as an educational and professional development opportunity for providers looking to learn more about social determinants of health and the implications of the COVID-19 pandemic for rural nursing. Occurring on Friday, November 6 from 8:30 a.m. to 12:30 p.m., the conference will include three lively and informative sessions, including a presentation on the increasing value of telehealth and its role in optimizing patient care.
To learn more about the Statewide Rural Nursing Conference, view the event brochure and registration. To read the NC Board of Nursing article in full, visit ncbon.com.
---